​
Cross-boundary collaboration: resources for city leaders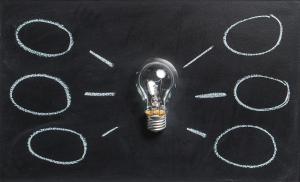 This week, 77 civic leaders from 10 cities are mastering the art of collaboration at a special session of the Bloomberg Harvard City Leadership Initiative dedicated to working across sectors and boundaries to solve tough problems. Read our most popular stories and resources on collaboration here.
This piece by Patti Harris, CEO of Bloomberg Philanthropies, looks at how how mayors often come into office with bold ideas for tackling the toughest issues — whether it's gun violence, school readiness, homelessness, or workforce development. But if it isn't apparent before getting to city hall, one of the first things one must learn is that they can't go it alone. Read more.
Whether it's climate change, public health, homelessness, or any number of the world's most critical concerns, cities are where some of the most promising public-sector innovations are happening today. But mayors can't do everything themselves. Read more.
All mayors have their trusted advisers, department leaders, and senior staff — the core team who keeps City Hall running, day in and day out. Read more.
For mayors, a crisis can be a tangled web of wicked problems, any one of which can easily lead to conflict. They, however, present unexpected opportunities for mayors to collaborate with new partners and reinvigorate partnerships with existing ones. Read more.