Bloomberg Cities Idea Exchange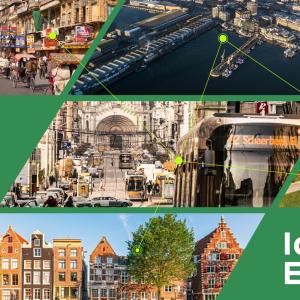 What is the Bloomberg Cities Idea Exchange?
The Bloomberg Cities Idea Exchange is a program for local governments to source proven ideas across a range of emerging issues, transfer implementation knowledge between cities, adapt effective solutions for their local contexts, and measure the impact of their interventions.
From confronting climate change to expanding access to affordable housing to addressing mental health, cities worldwide face increasingly similar issues. The Bloomberg Cities Idea Exchange will turbocharge the efforts of thousands of local governments to adapt and implement proven solutions from other cities that address their most acute challenges.
What does the program offer?
Grants from Bloomberg Philanthropies to implement evidence-backed ideas from other cities.
Multi-year technical assistance, led by Delivery Associates, to provide cities with direct adaptation and implementation support.
Ideas Tours with opportunities for local officials to visit other cities where promising ideas are being built and taking off.
Ongoing webinars, virtual events, and programming for city leaders to learn about evidence-based interventions that are ready to spread.
An Ideas Evaluation Fund for local governments to measure and validate their idea's readiness for replication, strengthening its ability to spread to many more cities.
An annual recognition program for cities who lead the world in adapting ideas from other places.
Sign up now!
Cities that join the Bloomberg Cities Idea Exchange get access to exclusive programming and are eligible to apply for competitive grant opportunities.
Each city joining the Idea Exchange will name one or more points of contact who will:
Share our commitment to lending and borrowing proven ideas.
Receive updates and invitations to apply to Ideas Exchange opportunities like grants, idea tours, etc.
Review opportunities and forward them to the appropriate departments and/or city officials.
Join a global community of member cities and get access to webinars and virtual events.