​
A Conversation with a MasterChef in São Paulo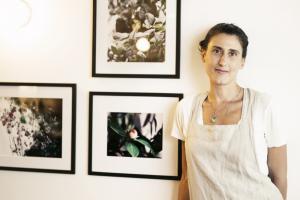 In São Paulo, Brazil, residents are clamoring for locally produced organic fruits and vegetables. However, many of the region's local farmers struggle to make a living and are forced to sell their land to urban developers, decreasing the amount of arable land. Plus, many local farmers' current practices are unsustainable, and threaten the watershed area that almost 5 million people in São Paulo rely on.
Although these issues are interconnected, some communities might be too overwhelmed to think about how to address them at once. But instead of shying away from this challenge, São Paulo connected the dots to create a holistic solution so innovative that it become the 2016 Mayors Challenge Grand Prize winner.
São Paulo's project will strengthen the supply chain at every step of the way, from helping farmers by promoting environmentally-friendly practices that improve productivity, to creating an application that restaurants and institutions can use to connect directly with farmers. To learn more about why this work matters, we caught up with Paola Carosella, a prominent restaurateur and judge on Brazil's TV show MasterChef, who works with one of the Mayors Challenge partners to promote access to local produce.
How did you become involved with São Paulo's Mayors Challenge project?
In everything that I do, my priority is to value the people who surround me. This approach extends to the ingredients I use in my restaurant — I like to know the people who produced the ingredients and everyone who's involved in the process. This philosophy led me to working with Cooperapas, a local farmers' cooperative, well before they became a key collaborator in the São Paulo Mayors Challenge work. They are my partners, and we've grown together towards a common goal that goes beyond agriculture and gastronomy.
What about this project speaks to you personally?
I feel very happy about this project because I've worked with Cooperapas quite closely. They have a strong social consciousness, and I know they have the necessary integrity, responsibility, and seriousness to honor this project and carry it out well to the benefit of the farmers and the greater community of São Paulo.
I am also a supporter of agroecology, a holistic approach to agriculture that considers the environment, community wellbeing, and farmers as people. The São Paulo Mayors Challenge project will support agroecological practices in our region.
How does this project addresses an urgent community need?
Right now many local farmers don't receive enough support and don't earn enough money to support their families. More information about good agricultural practices and better connections with the people who buy produce will help keep farming an economically viable option for small-scale farmers in the São Paulo region.
What impact do you think this project will have on local farmers?
By supporting Cooperapas' organizational capacity to grow and spread agroecology practices, the São Paulo Mayors Challenge project will positively impact São Paulo and the Parelheiros community where Cooperapas is based. For example, the farmers will have access to high-quality technical assistance, be able to make bulk purchases for supplies, and receive assistance with selling their produce. On a broader scale, by using an approach that respects local culture, this work will improve social justice in the community.