​
Taking a test-and-learn approach to addressing youth violence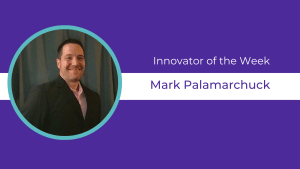 Title: Director, Parks & Recreation
City: Portsmouth, Va.
As the head of Parks & Rec in Portsmouth, Mark Palamarchuck is responsible for pools, ballfields, boat ramps, golf courses, cemeteries, festivals, summer camps, and much more.
And when the opportunity arose last year to participate in an innovation training program offered through the Bloomberg Harvard City Leadership Initiative, he raised his hand right away. "It was a chance to make a big impact on some large issues we've been dealing with in the city," Palamarchuck says. "I wanted to be part of that."
Palamarchuck became the project manager for a core team of city leaders from a dozen departments. They set out together to address Portsmouth's growing problem with youth violence, using principles of human-centered design.
That meant engaging residents deeply at all phases of the project, from researching the problem, to coming up with ideas for possible solutions, to testing out those ideas using prototypes. "It was eye-opening to understand the issue from the perspective of the people who are living it day to day, people who have been affected by youth violence on either side of it, either victims or perpetrators," Palamarchuck says.
Of the two resident-driven ideas that the team prototyped, the one Palamarchuck worked on involved creating a smartphone app to put information on youth programs in one place. 
Palamarchuck and his colleagues went into schools to test the prototype with students and teachers, to recreation centers to test with young patrons and their parents, and out into the streets of communities most affected by youth violence. "We'd tell them: Don't be afraid to tear this thing apart," Palamarchuck says. "If this is something you don't like, let us know. Because we want to make sure it's something people will use." 
While a fully functioning app remains to be built, Palamarchuck says, the experience of creating something so fully in partnership with residents was transformative. "A lot of times in city government, we'll reach out to residents with a survey or a focus group, which isn't a bad thing to do but you're often assuming you already know what people want," he says. "What this training taught us is to assume that you don't know what residents need and want. Let them tell you."
Pro tip: "Innovation is a continuous, ongoing process. Don't be afraid to completely scrap what you're doing if it's not working."