Building a data culture in City Hall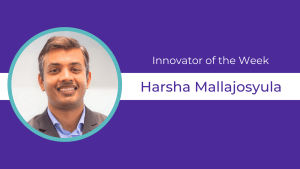 January 11, 2021
Name: Harsha Mallajosyula
Title: Chief Data Officer
City: Paterson, N.J.
Paterson Mayor Andre Sayegh hired Harsha Mallajosyula in 2019 to build a more data-driven culture in City Hall. The move paid off in a big way when COVID-19's first wave hit Paterson hard. 
Mallajosyula immediately built a data dashboard that became a critical tool Sayegh used both to communicate with the public and to inform decisions about restrictions on businesses. Mallajosyula also partnered with U.S. Digital Response to stand up a successful food delivery service, called Neighbor Express, that connects homebound seniors with community volunteers who can shop and deliver groceries for them.
Mallajosyula's next initiative aims to restore the driver's licenses of residents who've had them suspended for minor infractions such as failing to pay a parking ticket. Many thousands of residents fall into this category, Mallajosyula said, and they're overwhelmingly people of color. Losing a license can make it harder for people to find work, and the path to getting it back is so onerous that many don't try.
Mallajosyula is spearheading a pilot modeled on a successful program in Durham, N.C., that he learned about through a series of trainings from the What Works Cities City Solutions Accelerator. He's set up an array of partnerships, including with the public defender's office and municipal court, to cut through the process of restoring driver's licenses for 120 residents. By starting small, he hopes the city will learn quickly how to scale up, and demonstrate the need for additional reforms needed at the state level—in particular, with a $120 state-imposed fee for driver's license restoration, an amount many residents simply can't afford. 
"We are the first city in New Jersey to run a driver's license restoration program," Mallajosyula said, noting that Governor Phil Murphy is looking to make changes in this area. "Hopefully, the learnings from our pilot will shape policy at the state level."
Pro tip: "My private-sector friends tell me nothing gets done in government—but with the pandemic, local governments have been especially quick to act. The key is to take the initiative and have a plan."