All-in on human-centered design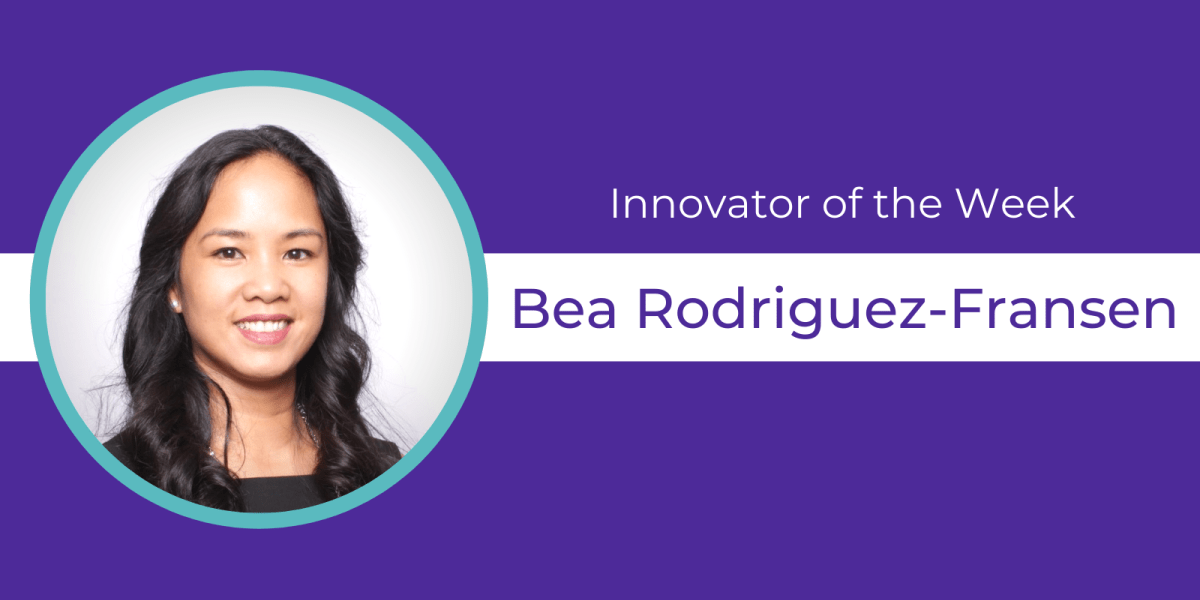 April 14, 2021
Name: Bea Rodriguez-Fransen
Title: Program Manager of Innovation
City: Aurora, Ill.
Bea Rodriguez-Fransen is going all-in on human-centered design. She has studied the practice of designing products or services around the needs of their users as part of a doctoral program at Aurora University. And she's putting it to work in her job managing innovation programs for the city of Aurora.
Now, Rodriguez-Fransen is helping spread these ideas across city hall as the project lead for a nine-member, cross-departmental team going through a Bloomberg Philanthropies innovation training program. The team is focused on boosting career pathways for residents with low and moderate incomes. And they've been engaging with the Black and Latinx residents they aim to serve every step of the way—from researching the issue, to coming up with potential solutions to getting feedback on prototypes.
"We're getting used to talking to residents one-on-one," Rodriguez-Fransen said. "That's something many of us never really had the opportunity to do until this program. We're going to keep doing this across-the-board, because it's so helpful in uncovering insights and also challenging our assumptions."
For example, when the team prototyped the idea of offering two years of free community college, what they heard back from residents was that the idea missed the mark. Residents said they were struggling with more basic needs—like child care, transportation, or language barriers—that need to be addressed before the college offer would pay off. The team is now exploring other options, like apprenticeships, that can offer both the career training and a paycheck that can help cover the basic needs at the same time.
Pro tip: "Learn the value of 'failing forward.' We need to embrace failure as a way to keep learning, and recognize it as a necessity in the journey to success."