Using data to make public parks a digital lifeline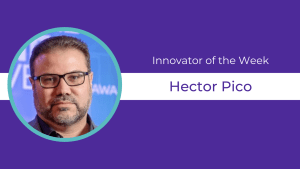 February 2, 2022
Title: IT / Infrastructure Manager
City: Miami
As many cities experienced during the COVID-19 pandemic, Miami quickly found that its digital divide—particularly in already underserved areas of the city—was a huge barrier for residents trying to access online school, work, and city services.
But city IT / Infrastructure Manager Hector Pico says the pandemic also served as a catalyst for city officials to quickly pivot to find solutions. They used data to guide decisions every step of the way.
"We saw this as a good entry point," Pico says. "We decided that since we have this issue in the underserved communities, let's try to bring public wireless to these areas. The question was, how could we do it?"
The answer that emerged was to use the city's 111 parks as wireless hubs, beginning with a pilot project using 15 park facilities. "We knew these are areas in the community where kids and families congregate, and they're areas where kids could do their homework in an unenclosed area that was more COVID-safe," says Pico. "It was really a no-brainer for us."
Mayor Francis Suarez has long emphasized the use of data across Miami's city government—the city earned What Works Cities Certification in December in recognition of city leaders' exceptional use of data to produce better outcomes for residents—so a variety of city departments quickly began pulling indicators on foot traffic, demographics and potential reach in order to find 15 representative parks for the pilot.
The pilot is expected to cost around $1 million, and Pico says the city is hopeful it will qualify for funding from the Infrastructure Investment and Jobs Act passed by Congress last year.
Once the pilot is completed, Pico says the city will ask residents what can be improved before moving on to the rest of the parks.
"At least then, we'll have a digital footprint in all the communities in the city of Miami. And then especially in the underserved areas, we hope to then branch out from those parks and try to go deeper inside those communities to try to bring the internet closer," Pico says.
Pro Tip: "Planning is very important. Get as much data as you can out of your communities, as each of them is unique."