These are the numbers cities need to watch now that they're reopening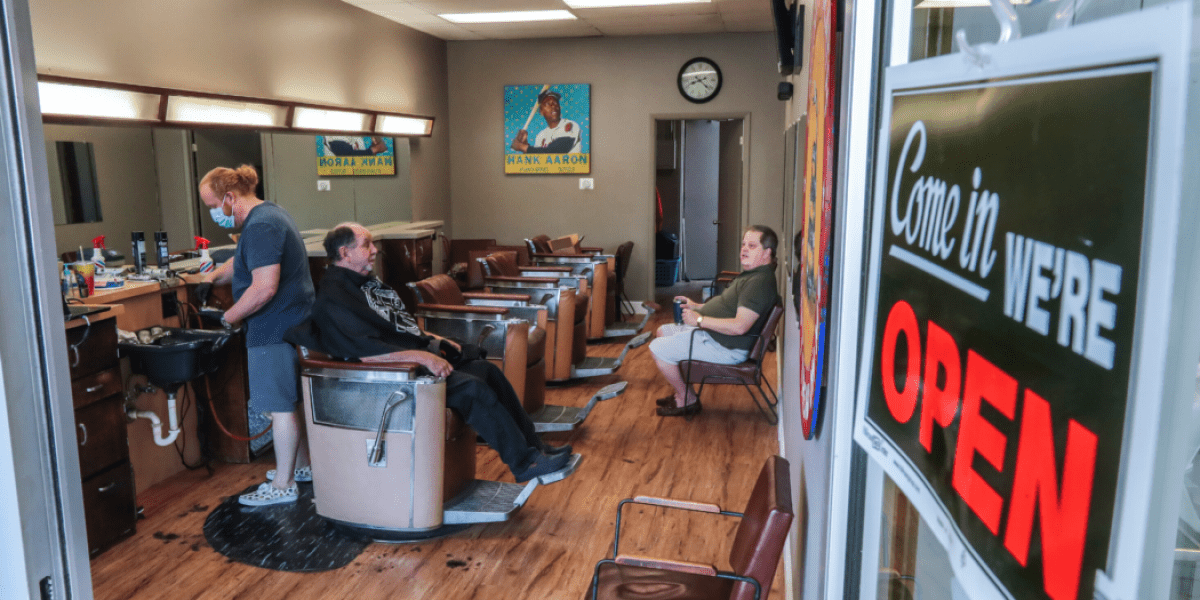 May 8, 2020
As states, counties, and cities begin the process of reopening their economies, public-health experts say many are doing so prematurely. And, by doing so, they're not only at risk of triggering new surges of COVID-19 infections, they're also increasing the likelihood that many of them will need to go back into shutdown mode.
That's always been a possibility. Back in March, Dr. Tom Frieden, director of the federal Centers for Disease Control and Prevention under President Obama, told mayors to think of reopening their economies as something like turning on a faucet — one that may need to be shut off again should infections spike.
But how will we know if the faucet needs to be closed again?
That was a topic of yesterday's online coaching and learning session of the COVID-19 Local Response Initiative. Dr. Jennifer Nuzzo of the Johns Hopkins Bloomberg School of Public Health Center for Health Security outlined several key indicators that she said will help city leaders stay on top of this high-stakes situation. "We'll have to continually look to data to gauge whether reopening is going well, or if we may once again need to tighten the faucet," Nuzzo said.
Now that mayors have grown accustomed to keeping an eye on numbers of new COVID-19 cases, ventilators in use, and deaths in the community, it's now time to also look for upstream indicators of coming trouble, Nuzzo said. "We're trying to find metrics that provide the earliest possible warning that trends may be changing."
Here are three measures Dr. Nuzzo told mayors to watch.
1. Testing — percentage of tests coming back positive. While most of the talk about COVID-19 testing up to now has been about the number of tests available — or not available — Nuzzo said a new metric will become increasingly important. That's the percentage of tests coming back positive. Ideally, this should be a small number, Nuzzo said, and either be stable or declining. However, if it climbs up above 12 percent, that could be a sign that infections are growing — and that even more testing is needed to catch cases before they spread.
2. Contact tracing — percentage of new cases already under quarantine when identified. State and local governments have begun building the small armies of people they'll need to conduct contact tracing. That's the shoe-leather job of tracking down everyone an infected person has been exposed to so that those contacts can be quarantined before they infect others. It's absolutely critical to breaking chains of infections.
To know if contact tracing is working, Nuzzo said, mayors will want to look at whether an increasing percentage of new COVID-19 cases in their communities are coming from known contact lists. What that should mean is that those people would already be in quarantine and not widely spreading the virus. "If we don't see increases here, then we'd start to worry that the contact-tracing program isn't as strong as it should be," she added, "which could foreshadow an eventually worrisome increase in cases." In most communities right now, percentage of new cases coming from known contact lists is likely very small, Nuzzo said. To quash COVID-19, they will eventually need to get very close to 100 percent.
3. Hospital admissions — number of people hospitalized for COVID-19. This is a metric most mayors are already keeping an eye on now, to make sure hospitals aren't becoming overwhelmed with patients. It will continue to be something to watch closely, Nuzzo said, because a rise in admissions can foreshadow not just increasing infections but also a decline in healthcare capacity. Mayors will want to keep an especially close watch on these numbers in the fall when flu season returns. A dual spike in flu and COVID-19 infections then could quickly overwhelm hospital capacity in many communities.
In addition to tracking these data points, Nuzzo said, mayors have a critical communications role in this time of re-opening. The idea that communities may need to shut down again if infections spiral out of control has not been widely communicated. It needs to be.
"There's a lot of misunderstanding that we've passed the peak, we're sliding down the slope, and we're headed right out of this, when that's very much not the case," Nuzzo said. "We have to set the expectation that any time restrictions are being lifted, that it will be followed by a wait-and-see approach where we are looking at data and constantly judging if that was the right call, or if we have to course-correct.
"Making those expectations clear throughout the process," she continued, "is really important for people to understand — when those decisions have to be made — that it was not a surprise but something they knew could be a possibility."