Opening cities will require an army of 300,000 contact tracers, expert says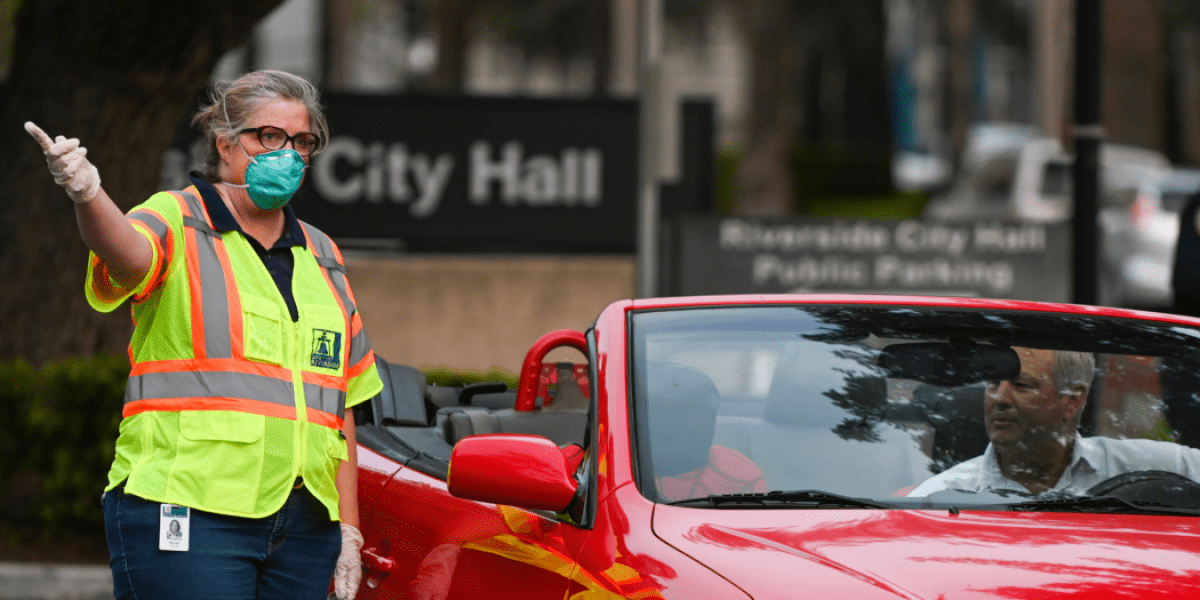 April 10, 2020
As rising Covid-19 caseloads build toward a peak in some places, mayors are naturally wondering what it will take — when the time comes — to reopen their cities and get people to work again.
Dr. Tom Frieden had a sobering answer for the mayors gathered yesterday for an online meeting as part of the Coronavirus Local Response Initiative: It won't happen quickly or all at once. Importantly, he added, closures will drag on even longer if cities don't get serious now about mustering armies of public-health workers and trained volunteers that are needed to catch up with and, ultimately, quash the coronavirus.
Frieden — who served as director of the Centers for Disease Control and Prevention under President Obama — had already told the mayors during a session two weeks ago to envision the reopening of their cities not as opening the floodgates but as gently opening a faucet. "The risk is that if we all just come back out again, the virus is still circulating and it will explode again," he said.
[Get the City Hall Coronavirus Daily Update. Subscribe here.]
Yesterday, Frieden expanded on what capacity cities need to mobilize in the coming months in order to open the faucet safely. A big reason Americans are sheltering in place right now, he said, is to buy time to strengthen local systems to be able to track the virus and keep it from spreading.
To do that, he said, cities need to zero in on — and become experts at — four things:
Testing people to determine who's infected;
Isolating people who have the virus so they can't give it to others;
Tracking down the contacts of those who have been infected;
Ensuring that those contacts quarantine themselves
"If you do those four things, you can put Covid in a box," Frieden explained. "You keep doing it, and you can make that box smaller and smaller. That's our goal."
Frieden singled out contact tracing as a core capacity local governments need to strengthen substantially. It's been critical to how South Korea, Singapore, Taiwan, and China got a handle on their outbreaks, he said, and it's going to require as many as 300,000 people — roughly one person for every 1,000 people in a city — to do it. "It's time to get ready here in the U.S.," Frieden implored. "If we don't work right now to get ready for this, we're going to be kicking ourselves in a month or two when we have to do it."
[Read: Testing is just the start. Then there's follow-up]
Frieden laid out the four steps public health officials use in contact tracing:
Identifying a person confirmed or presumed to have a case of Covid-19, also known as the "index case."
Interviewing this person in detail to determine every person they've been in contact with during the time they've had the virus.
Immediately locating as many of those people as possible and notifying them they've been exposed to the virus.
Monitoring their health for 14 days after their last possible exposure.
It's a labor-intensive process, requiring battalions of staff and well-trained volunteers who must be supervised and supported. (Frieden said to expect the CDC to publish guidance soon for how to train people to do this work.) Local leaders will also need to sort through privacy concerns: In these times of social distancing, many of the people staffing contact tracing efforts are likely to be working the phone from home, where sensitive conversations may be overheard.
The bottom line: local leaders have a lot of work to do, and no time to waste.
"Think big — really big," Frieden told the mayors. "We're talking about potentially a 100-fold expansion of our capacity to support tracking care for every case. You might say that's impossible. Well guess what? The alternative is we can't come out safely. So that's the choice facing us."
Find slides from Dr. Frieden's presentation to mayors here, and sign up for Resolve to Save Lives' Weekly Science Review, where Frieden and his team provide Covid insights, here.