​
Meet the chief financial empowerment officers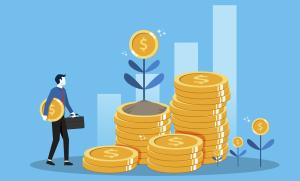 About half of all Americans' finances are so fragile that they can't afford to pay an unexpected $500 car repair or medical bill. In a growing number of cities, there's now someone at city hall working on strategies to help them.
These are chief financial empowerment officers. And they're playing a role that didn't exist in cities a decade ago but now stands on the forefront of innovative local government efforts to help residents reduce debt, build savings, and gain financial resilience. 
It's a movement that started in New York City in 2008 when Mike Bloomberg was mayor and opened a network of Financial Empowerment Centers across the city. These centers offered residents something new: one-on-one professional financial counseling as a free city service.  
With Bloomberg Philanthropies support, the Cities for Financial Empowerment Fund (CFE) has spread this model to 30 cities and counties across the U.S. and is working to do the same with an additional dozen-plus local governments. These centers have helped more than 142,000 clients reduce more than $211 million in debt and increase savings by $43 million.
At first, chief financial empowerment officers—their actual titles vary from city to city—were mostly in charge of managing the public-private partnerships necessary to make the financial counseling happen. In more and more cities, however, they're now broadening and deepening their efforts by connecting counseling services to a range of other supports, from workforce training to eliminating burdensome city-imposed fees to helping people make successful transitions out of prison.
Fernanda Villaseñor, a principal at the Cities For Financial Empowerment Fund, says this is a sign that the financial empowerment movement is maturing and becoming more deeply embedded in the mission of local government. "Our goal is for financial empowerment to be a standard public service in every city," Villaseñor says. "And for there to be some person or entity in a city, whether it's a person or an office, that's charged with thinking about how we can use the powers of city government to build people's financial stability." 
Amy Williamson, Sacramento, Calif.
Amy Williamson likens financial empowerment to preventive medicine. "It's akin to making healthcare more proactive rather than just reacting to healthcare emergencies," she says. "Finances are the exact same thing. If you can help residents build that stability proactively, then they can avoid falling into a financial crisis later." 
Williamson started managing Sacramento's Financial Empowerment Center in 2019. The center is based in the Office of Innovation and Economic Development and serves residents with an average household income of about $33,000. Clients have reduced their debt by an average of $2,620 and increased savings by an average of $2,164. 
Sacramento Mayor Darrell Steinberg, who has been an advocate of financial empowerment since his time in California state government, says local leaders need to be ambitious for their residents in helping them become more financially resilient. 
"Inclusive economic development and financial empowerment are at the heart of creating better opportunities for residents," Steinberg says. "We're seeing an average debt reduction of more than $2,500, but the outcomes I'm most proud of are the stories that our clients are sharing about how this coaching has helped them achieve their goals and build financial security." 
While one-on-one financial counseling is the main offering of the center, Williamson says, the work intersects with other goals Sacramento is hoping to deliver on for residents. These include workforce development, increasing home ownership, building small businesses, and achieving equitable outcomes for groups who are normally overlooked. 
Recently, Williamson's work expanded to include advancing policies to eliminate city-imposed fines and fees that can become a substantial burden for residents with low incomes. For example, she is working with the Sacramento Police Department to waive a $180 administrative fee on automobile towing for individuals earning less than $41,000 and households of two earning less than $51,000. 
Additionally, in partnership with United Way California Capital Region, the city is also working to expand a guaranteed income project with the use of federal funding through the American Rescue Plan. The program, which started in 2021, assisted 100 families with $300 a month, no strings attached. This year, an additional 80 families will receive the aid. Individuals and families are eligible based on their income level. 
"The Financial Empowerment Center creates a strong foundation to integrate with all of those things," Williamson says, "to make sure that people really can build that long term financial stability."
Cruz Correa, Dallas
Cruz Correa believes financial empowerment is one of the most important building blocks of thriving communities. "To me, it's literally the basis of everything," he says. "Nobody escapes having to manage money, having to plan for their future, having to manage their personal finances from day to day. Nobody."
Correa runs the Financial Empowerment Center in Dallas, based in the Office of Community Care. In operation since April 2022, the office held its official opening this month and expects to have 14 financial counselors—with the capacity to serve 4,000 residents per year—in place by Feb. 1. 
Correa's aim is to connect clients with other social services as well, so that the gains they make through financial counseling are multiplied. For example, the FEC has worked with organizations such as the International Rescue Committee to educate immigrants and asylum seekers about the U.S. financial system. "You can draw a line to financial empowerment in racial-equity work, in consumer protection work, working with seniors, and working with the immigrant community," he says. 
One of these partnerships is with the Volunteers of America, to assist formerly incarcerated women with financial counseling to help them re-enter society, secure a job, open a bank account, and start to build wealth. 
"I want to make sure that every single dot that should be connected to financial empowerment is connected," Cruz says.
Ruth Ramos, Aurora, Ill.
Ruth Ramos is the innovation program manager in Aurora, a city of 180,000 an hour west of Chicago. Her role is to promote economic prosperity and mobility for the city's residents, starting with the city's Financial Empowerment Center. Since the center started offering financial counseling in 2020, residents have reduced debt by more than $2 million, while increasing savings by $700,000.
Ramos' work includes building public-private partnerships and working with nonprofit organizations to promote economic empowerment, particularly for persons of color. Her team's focus is on creating solutions that not only improve the city's economy but also strengthen residents' financial well-being.
"If we're going to build up the city, we need to build up the people, as well," Ramos says. "You can't have economic development without strengthening the people." 
Increasingly, Ramos is focused on building connections between financial counseling and other services the city offers. Residents who come to the city seeking crisis services such as emergency housing assistance are now referred to the Financial Empowerment Center to get a boost that can put them on the path to financial stability. Likewise, financial counseling clients are now referred to programs aimed at helping residents get job training or buy homes. 
Ramos is also connecting financial counseling to the question of how to help residents make the transition out of prison. Through a partnership with the Kane County Sheriff's Department, the city will dedicate a financial counselor to the county's women's prison. The women will also get connected to job training as they reenter the community. A study will be done to collect data on how well the approach works.
"I'm always looking at data to see how we can become more efficient and how we can help families better," Ramos says. "It's three questions: Where are we at? How can we strengthen this? And how can we use this to guide where we go in the future?"