Measuring happiness to improve city life for residents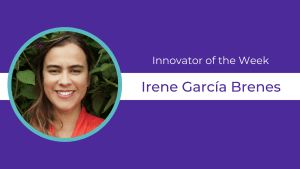 January 27, 2021
Name: Irene García Brenes
Title: Mayoral advisor
City: Curridabat, Costa Rica
Several years ago, Irene García Brenes began shaping a vision to support biodiversity in Curridabat, a suburb of 70,000 near the Costa Rican capital of San José. The idea was simple: If the city could weave enough greenery through the urban jungle to support pollinators like bees and birds, human residents would benefit from all the greenery, too.
Later, her research focused more squarely on the city's human residents, specifically measuring their wellbeing. García developed a data tool to assess different factors that influence happiness: nutrition, contact with nature, living conditions, relationships, and more. This work, which recently won a global wellbeing award for cities, produced a number of insights. For example: Curridabat's women are generally happier than the men. Another finding underlined the point of the earlier work on pollinators: that access to parks, recreation, and natural areas makes a tangible difference in residents' mental health.
That insight proved particularly important during the COVID-19 pandemic. During lockdown, García said, the national government kept city parks closed even as bars and restaurants were reopening. Armed with data on the linkages between access to nature and mental health, she and other local leaders successfully campaigned to get parks reopened.
"Because we had the data, we knew the need—that people need the contact with parks," García said. "We empowered ourselves to pressure the Minister of Health, and he accepted it."
Pro tip: "Human beings are complex. If you want to know if they are happy or not, you have to ask them. I hope that someday we can compare the performance of different cities by comparing how happy the people are."