​
An 'activist planner' tackles homelessness with data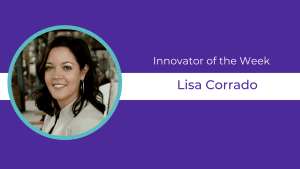 Title: Director, Community Development and Services
City: Henderson, Nev.
Lisa Corrado knows that you can't manage what you can't measure. So, as head of the agency responsible for homeless services in Henderson, it was frustrating for her to lack good data on how many homeless persons live in her city of 300,000 just south of Las Vegas.
The police department had some guesses, based on the number of related service calls they get. And some big-picture regional data existed based on a one-night "point in time" homeless census. But that figure took in all of Clark County, an area that includes more than two-thirds of Nevada's population. From where Corrado sits, that information was basically useless.
"We were never able to get a good number for Henderson," she says. "When you don't know the magnitude of the problem, you can't address it. I was stuck not being able to advocate for resources, because people would say, well, how many homeless do you have? It was a conversation stopper every time."
Corrado partnered with the University of Nevada at Las Vegas School of Social Work to work on getting the data she needed. Together, they developed a survey methodology, and sent a handful of grad students out to interview people living under overpasses, covered stormwater channels, and other public spaces. From May to December of last year, they kept looking for and talking to people until there was no one left to reach. Eventually, they interviewed 86 people and estimated Henderson's overall homeless population at 315.
Knowing that has helped Corrado's team advocate for resources, as well as tailor services around specific needs they heard about in the survey. For example, some residents experiencing homelessness are not eligible for housing because they may have a past crime on their record; directing them to legal aid to work on expunging the record, if eligible, makes more sense than flooding them with housing services. 
The data-driven approach is something Henderson is becoming nationally known for—the city recently earned What Works Cities Certification, a designation that means city leaders in Henderson are among the best in the U.S. at using data to deliver better results for residents. 
And the approach of reaching out to people directly to hear about their needs is something that Corrado is known for. In college and grad school, Corrado did a lot of ethnographic research—an immersive practice aimed at understanding people or a culture by interviewing and observing them in their own environment. It's a skill she thinks is much needed in local government. 
Corrado, a certified city planner, calls herself a "planner activist"— by which she means that her role in local government is to be much more than a neutral third party. "We need to be activists for people who are underserved," Corrado says. "Communities don't change if we don't elevate their voices and the issues they're facing." 
Pro tip: "Try to see peoples' lived experience through their eyes, not your own."