Learning plus innovation equals continual improvement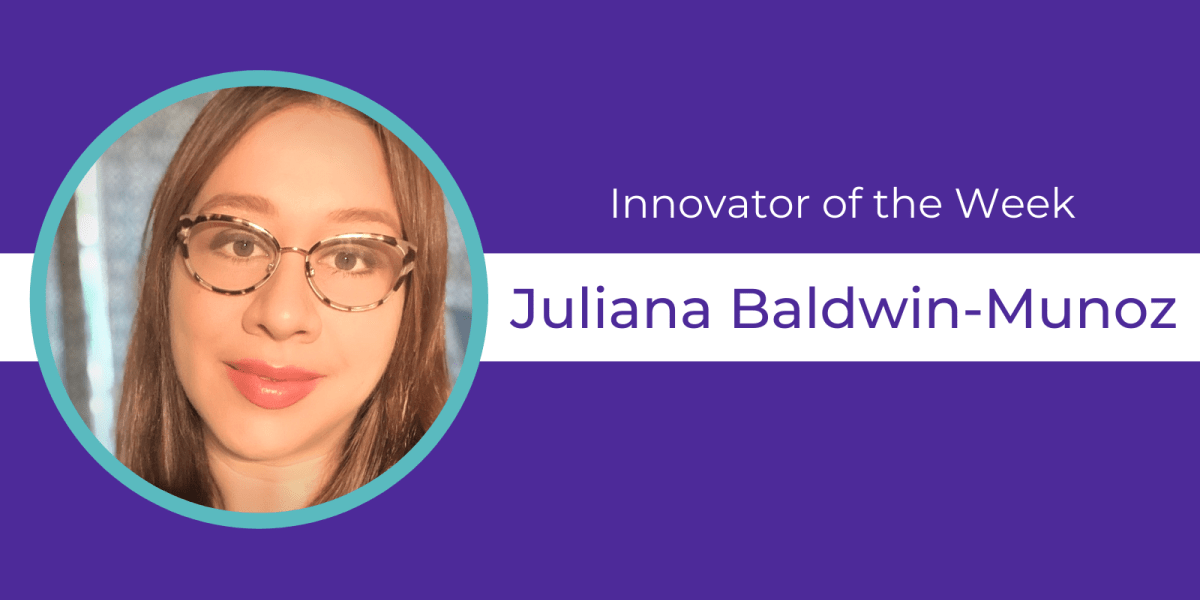 June 15, 2021
Name: Juliana Baldwin-Munoz
Title: Learning and Innovation Director
City: El Paso, Texas
Before last December, the planning and innovation teams for the city of El Paso worked together, but with different leadership. The lessons of innovation were not always getting embedded into the city's perpetual learning systems so that El Paso's 6,000 city workers were sharing in the growth of creative problem-solving.
Juliana Baldwin-Munoz, who became El Paso's first Learning and Innovation Director at the end of 2020, aims to change that. In her new post, Baldwin-Munoz wants to make sure that the fruits of innovation are shared throughout the city workforce so that the evolution of a data-based and design-centered approach to problem-solving becomes one continual loop. "Learning plus innovation equals continual improvement," she said.
With the city for 15 years, Baldwin-Munoz hopes her new position can effectively combine the work of the city's learning team, a hub for continuous workforce improvement, with the innovation office that strives to connect and focus the work of El Paso's 26 city departments in new and effective ways. She also tries to keep everything the city does anchored in its strategic plan, which charts specific priorities through 2025.
On the innovation side, El Paso is using an innovation training program with Bloomberg Philanthropies to build on previous work that both outlined how cross-functional departments should work together and ensured that proper reporting structures and leadership were in place to support that.  
That process helped El Paso meet the COVID-19 challenge with 10 cross-departmental teams that focus on topics that range from facilities management to creating hybrid workplaces to economic development.
Another recent priority has been developing new after-school opportunities for youth. Baldwin-Munoz and her team recently presented two prototypes to city leadership—the first for a Program Hub that serves as a single source for individualized programs and the second for a youth-engagement program that creates a one-stop "look and book" site to find community-service opportunities.
Baldwin-Munoz's dual role allows work such as the youth service initiative to immediately become part of the city's training and career learning curriculum, keeping more city workers abreast of new techniques and innovations.
"If we need to pivot quickly to a new priority, my role helps ensure that we are also keeping that focus in all of our courses and curriculum," she said.
Pro Tip: "We are tackling projects that are innovative but also making sure that people from across our organization are gaining those skills. We're building organizational coaches."