Leading with a participant's perspective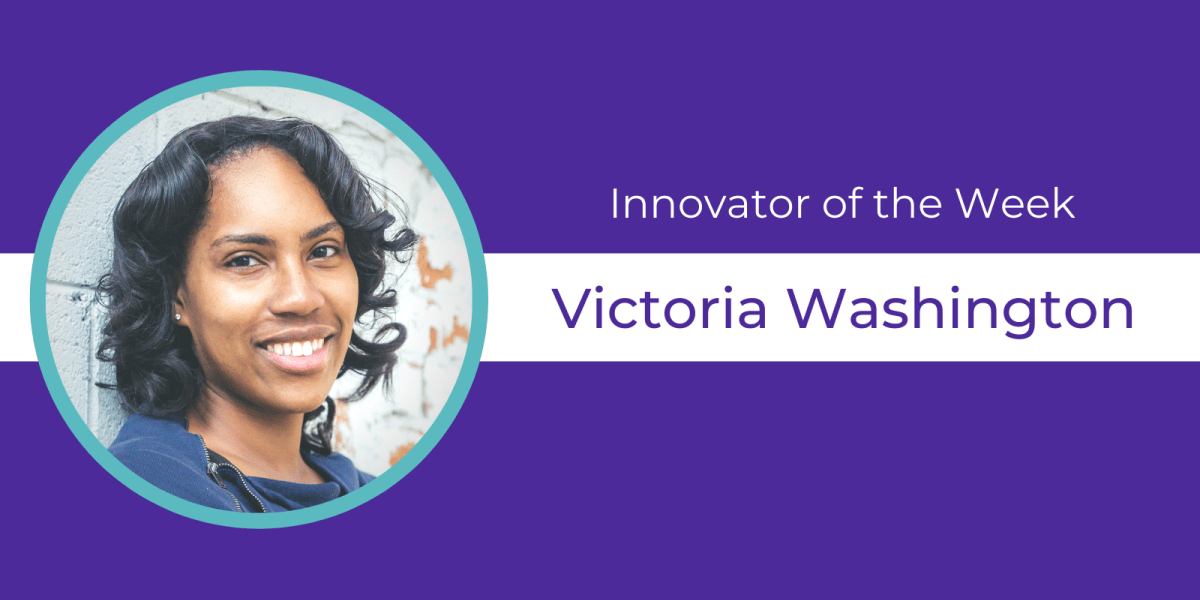 July 21, 2021
Name: Victoria Washington
Title: Director, 313 Speaks
City: Detroit
There are many strategies to try to embed a new program into the fabric of city life. For Detroit's 313 Speaks, a program that increases brain-building and back-and-forth conversations with young children, Victoria Washington is a shining example for the community—a former participant who has gone on to direct the entire program.
 
Washington and her daughter Addison were participants in Lena Start, a program that uses the concepts from the award-winning Providence Talks initiative to equip families with the tools to support child brain development through a combination of coaching and data to measure progress. Providence Talks launched in 2014, after the City of Providence, R.I., won the grand prize in Bloomberg Philanthropies' 2013 Mayors Challenge with the idea to launch a city government-led intervention to promote language and interaction between children and their adult caregivers.
 
Researchers estimate that a child needs to hear 15,000-21,000 words per day for optimal brain development. To monitor progress toward this benchmark and their personal goals, each participating family is given a small, wearable recording device, known as a Digital Language Processor, or "word pedometer." The device counts the number of words their child hears and the number of parent-child "conversational turns," or the amount of parent-child interactions taking place in the home. With support from Bloomberg Philanthropies, the program was expanded to five cities in 2019: Detroit; Birmingham, Ala.; Hartford, Conn.; Louisville, Ky.; and Virginia Beach, Va.
Washington said she saw a dramatic, positive change in her daughter, whom she was home schooling and trying to "make every moment a teaching moment." "It was an awesome experience," she says. "She was excited about having more conversations with mommy. I saw an improvement in her ability to form her words."
 
Washington and her daughter completed the program. When she was exploring new job opportunities last year, one of the organizations she talked to was Brilliant Detroit, the local nonprofit that was gearing up to administer Detroit's version of Providence Talks, 313 Speaks. Both sides saw a perfect fit, and last November, Washington became the program's director.
 
313 Speaks has served more than 150 families thus far, though it had to move to a virtual model during the pandemic. Washington and her team are recruiting heavily to add new families, a job she's uniquely suited for. "Because of my lived experience, it is easy now to advertise for it," she says. "When questions come up, I can say I actually participated and people respond well to that."
Pro Tip: "I would advise any city to lift up the voices of their parents whenever they can. The parent voice is always invaluable, especially when you have someone who's gone through a program and had a positive experience. They know the value firsthand."