Engaging residents at the right time on urban planning decisions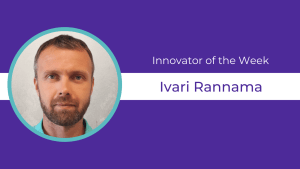 December 15, 2020
Name: Ivari Rannama
Title: Geomatics Director, Urban Planning Department
City: Tallinn, Estonia
When it comes to urban planning, residents of Estonia's capital face one of the same challenges as city dwellers do everywhere: It's sometimes hard to provide feedback—on new buildings or neighborhood changes—in a way that you know you're being heard.  
Ivari Rannama is experimenting with ways to change that. He and a team from Tallinn's Urban Planning and IT departments are participating in a Bloomberg Philanthropies program that's training European city leaders in digital innovation methods. The team started out by learning more about what residents think. They interviewed 20 people, including some who had previous experience tracking development through the city's processes and others who did not. 
What they heard was that residents are confused about when is the right time to get engaged. "They're getting information on plans too late," said Rannama, who recently became head of Tallinn's Urban Planning Department on an interim basis. "They learn of it when something starts to be built, but by that time, their feedback was needed three years ago."
The team is now working with residents to prototype different ways to communicate around planning decisions, including using 3D visualizations of proposed developments to help residents get a better sense of what future buildings will look and feel like. They haven't landed on solutions yet. But when they do, Rannama is hopeful that they can use it to build trust between residents and local government.
"Planning is an open process by law, but it doesn't feel that way for citizens," he said. "We have to be open-minded to learn from the users how they feel about it—what their experience is—and make some changes."
Pro tip: "Your residents don't have a choice about whether they consume the city's services or not. That means you have to really understand what they need in order to improve their experience."