Crisis-management expert to mayors: Pace yourselves for the long haul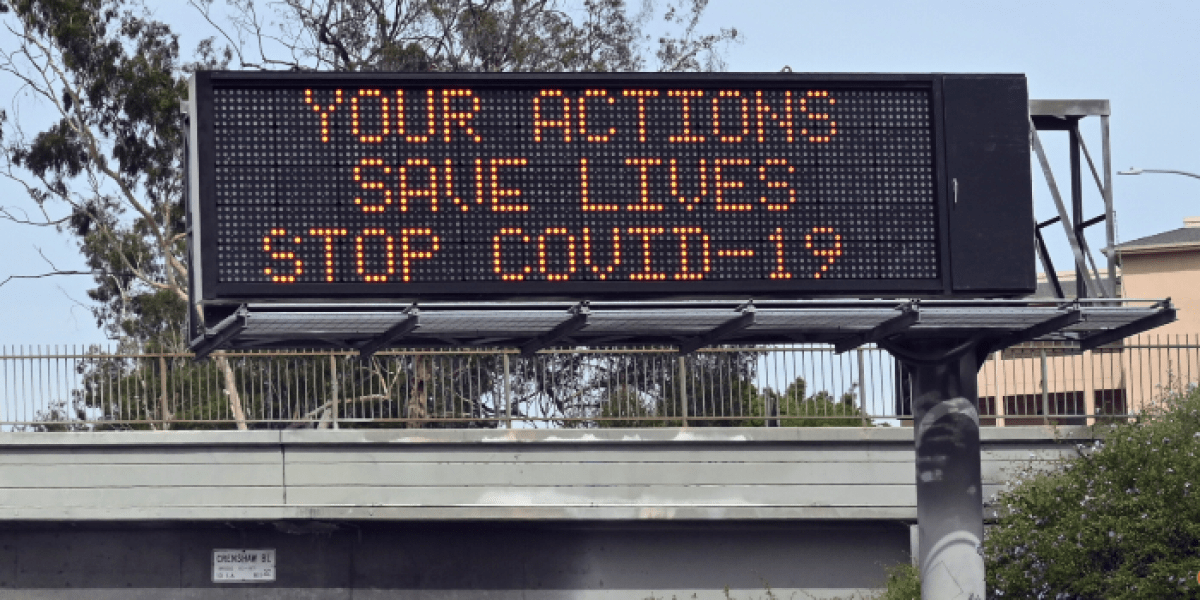 June 2, 2020
Back in the chaotic days of March, when mayors were first issuing COVID-19 lockdown orders and the magnitude of the problems at hand started coming into focus, Harvard University Professor Juliette Kayyem told city leaders this would be a "slow-roll" crisis, unlike anything any of them had ever experienced.
Nearly three months later, it's safe to say she was right. The daily grind of pandemic response continues — and now sits alongside a new emergency in the civil unrest that has broken out in dozens of cities surrounding largely peaceful rallies against police violence. Addressing mayors and their senior advisers again late last week, Kayyem told mayors to brace themselves for the long haul.
"It's time to move from the adrenaline stage to the marathon stage," said Kayyem, who has experience of her own managing a long-term crisis, the 2010 BP oil spill in the Gulf of Mexico. "You cannot sustain what people have been demanding of you — plus working on all the other things that inspired you to run for office in the first place."
This was one of the messages in an online coaching and learning session of the COVID-19 Local Response Initiative led by Kayyem and Harvard Professor Herman B. "Dutch" Leonard. The session was meant to help mayors navigate what Leonard called the "muddled middle" of a crisis with no clear end in sight. Here are more things the professors said mayors should be thinking about over the coming weeks and months:
Reassess your routines. Back in March, Kayyem advised mayors to establish a "battle rhythm" — that is, a daily routine for themselves and their City Hall teams, with public briefings, for example, held at the same time, in the same format, every day. Now, depending on how everything from the protests to new COVID-19 outbreaks play out, mayors will want to reassess those routines as they go. Eventually, to preserve their own emotional energies, they'll have to dial down these rhythms a notch or two.
Part of calibrating a new routine, Kayyem said, is dialing back the frequency of press briefings — "just pick a date, and let everyone know that it's going to be two or three days a week" instead of every day, Kayyem said. Another part is elevating trusted deputies who can own the communication strategy as mayors modify their public presence. "Gradually begin to give these messengers more air time so that the transition feels natural," she said.
[Get the City Hall Coronavirus Daily Update. Subscribe here.]
Be ready to ratchet up. While new COVID-19 cases and deaths nationally are trending downward and many cities are in some stage of reopening, city leaders need to be ready to escalate the response if things turn worse in their communities. That goes for their battle rhythms, too. "Be ready to ratchet up again," Kayyem said. "That's the reality for the next 12, 16, or 20 weeks until we know whether there's a second wave of infections."
Devote time to things you can foresee. If mayors were caught by surprise by the suddenness of the crisis in March, new chapters of the crisis are predictable. "There are going to be outbreaks in your community as the opening up process goes forward," Leonard said. "You can think ahead about how to work on those." Likewise, Leonard advised mayors to think ahead to the fall, when a potential resurgence of the disease is a reasonable possibility. The coming months are a good time to stockpile supplies of protective equipment that have been drawn down. "That's foreseeable," Leonard said. "You can't completely fix it, but you may at least be able to look a little bit over the horizon at some of the things that are almost surely going to be with us and try to do some work on those."
Start thinking about issues surrounding a vaccine. While a vaccine remains a ways away, it's not too early to consider some of the issues to come when it does, Kayyem said. One of them is who gets priority. First responders, health care workers, and members of the military come first — but beyond that, the process may get messy. Mayors will want to be part of that discussion, Kayyem said, so that they're not caught off guard by ethical and equity questions around distribution.
Stay agile. Mayors and their teams have shown a remarkable ability to innovate amid extreme uncertainty these past few months, Leonard said. And all the practice will serve them well over the summer and beyond. "The answer to every COVID-19 question is a process," he said. "It's a process of identifying problems, assembling groups to work on them, developing options and experimenting with those options and then repeating that over and over again. That's the agile problem solving process, and you all have been engaged in it."
"Keep developing those skills," Leonard continued. "Those skills will be very useful in the next phase as we muddle our way through the middle of this crisis. But they will also be valuable to you and your community permanently thereafter."