​
CityLab Global Cities Summit Unveils Speaker Lineup for March 1-3, 2021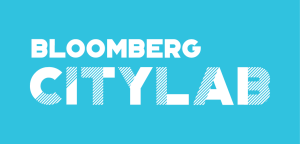 Initial Roster of speakers include: U.S. Secretary of Transportation Pete Buttigieg; COVID Response Task Force Chief Scientific Advisor Dr. David Kessler; 21st Surgeon General Nominee Dr. Vivek Murthy; Washington, D.C. Mayor Muriel Bowser; President & CEO of the Federal Reserve Bank of San Francisco Dr. Mary C. Daly; PBS Newshour Anchor & Managing Editor Judy Woodruff; General Catalyst Chairman & Managing Director Kenneth I. Chenault; Dean Emeritus & Professor, Johns Hopkins Bloomberg School of Public Health, Dr. Alfred Sommer; Author Ibram X Kendi; and National Domestic Workers Alliance Executive Director Ai-jen Poo.
New York, NY – February 18, 2021 – CityLab, the leading global summit organized by Bloomberg Philanthropies and the Aspen Institute, announced its initial roster of speakers for this year's event, taking place virtually March 1-3. CityLab is dedicated to exploring the most urgent issues faced by cities around the world and bringing together mayors, local leaders, and world-renowned experts to share innovative and scalable solutions to move communities forward. This year's summit returns with a series of critical conversations about how cities have been transformed by the global pandemic and calls for social justice, and the most promising trends and new solutions to emerge during the past year.