​
Cities to survivors of domestic violence: 'You aren't trapped at home'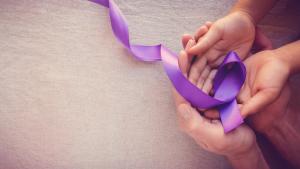 In normal times, a decrease in domestic violence calls and fewer people in shelters would be good news for city officials.
But in the context of the coronavirus pandemic, cities across the country have grown alarmed that stay-at-home orders and social distancing have presented additional hurdles for abuse survivors to overcome and reach out for help or get away from their abusers.
City Halls have implemented a variety of programs and awareness campaigns to ensure people who experience abuse have the resources and help they need. One in Houston is attracting national attention.
City leaders there saw domestic violence calls rise slightly but capacity in shelters dip dramatically in March, as the pandemic took hold and shelters began implementing stringent safety protocols. "We knew that we were having what seemed to be more incidences of domestic violence, but even if that wasn't true, there was still a capacity issue," said Minal Patel Davis, who serves as a special advisor for human trafficking to Houston Mayor Sylvester Turner.
Davis said the city initially considered implementing a "safe word" program used in some European cities, in which abuse survivors could go to pharmacies or other essential businesses and quietly call for help by using a coded phrase known by staff. But after talking to city stakeholders, the decision was made instead to embark on a massive social media awareness campaign and launch an informational website in conjunction with the Houston Area Women's Center.
Davis said the campaign, which has generated more than 300,000 digital impressions, resulted in an increase of up to 40 more domestic-violence calls per day. The crucial message, Davis said, was to "increase the potential victim's understanding that you aren't trapped at home, that shelters are open with appropriate safety precautions." She said another key to the initiative's success was using Mayor Turner's social media channels to deliver the message, as well as linking it to other well-known community members, such as players for the Houston Dash women's professional soccer team.
The informational push was accompanied by a more precise targeting of resources. Davis and her team had already done a mapping exercise to locate ZIP codes where abuse cases were more likely. As the pandemic unfolded, her office partnered with the Houston Food Bank to include domestic violence information in food deliveries in high-risk areas, with a goal of distributing 750,000 resource flyers in both English and Spanish.
The city also received a $50,000 grant from Uber to provide free rides to abuse survivors, as "public transportation presented a different kind of risk," Davis said.
Davis' advice for other cities considering similar coronavirus domestic-violence responses is to be attentive to stakeholders' needs and, at the same time, "be flexible because you don't know what this pandemic is going to bring. We survived Hurricane Harvey, but we couldn't use any of the lessons we learned for this pandemic because it was completely different."
Some examples of approaches other cities are taking on domestic violence in these times:
· In Los Angeles, city and county officials launched Operation Closed Doors, imploring residents to be alert and aware and to report suspected in-home crimes.
· In Chicago, the city announced an agreement with Airbnb to provide free lodging for abuse victims seeking shelter.
· In Hartford, Conn., a 4-person team of police officers was established to focus solely on domestic-violence issues.
· In San Antonio, the city included domestic violence resources in the general application for coronavirus-related housing aid.