Transforming organizational culture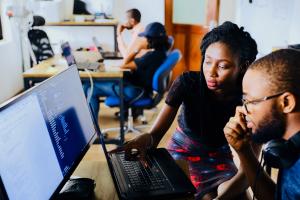 Organizational culture change is a multi-dimensional process which requires a great deal of orchestration and sustained effort in order to be successful. As a result, many leaders struggle with the idea of bringing about truly transformative, long-lasting organizational change.   
This resource equips city leaders and their staff with relevant knowledge, a framework for implementing and assessing organizational culture change, and a self-assessment tool to advance their culture change goals. It also provides real-world case examples of three forward-thinking cities that have fostered a culture of embracing data, innovation and driving exceptional results for residents.
This City Leader Guide on Organizational Culture Change was developed by the Bloomberg Harvard City Leadership Initiative.