Tackling veterans' homelessness in Rockford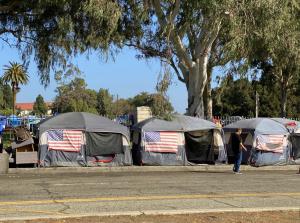 This Bloomberg Harvard City Leadership Initiative case set follows the story of Mayor Larry Morrissey and his fight against homelessness in the city of Rockford, Ill. 
In 2014, Morrissey signed onto First Lady Michelle Obama's Mayor's Challenge to "functionally" eliminate veterans' homelessness in Rockford. Morrissey and his team enlisted the help of Built for Zero – a collaborative dedicated to measurably ending homelessness – and worked intensively with one of their coaches. The team worked to optimize their principal data conversion tool and in January 2015 they debuted a coordinated entry system along with a 24-hour homelessness crisis hotline. The team also began coordinating bi-weekly case conferencing and cultivating an atmosphere of shared ownership with partners.
By December of that same year, Community Systems – Built for Zero's parent organization – announced Rockford as the program's first community to reach functional zero for veteran homelessness.