Building a data-driven culture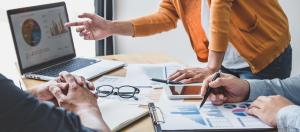 This Bloomberg Harvard City Leadership Initiative case study is designed to help city leaders think through and address challenges around building analytic capabilities in local governments.
The case follows the story of Mayor Joseph Curtatone and his journey of bringing data and evidence-based decision making to Somerville, Massachusetts.
Once inaugurated, Curtatone swiftly expanded the town's city hall data capabilities, established a performance-management system by the name of SomerStat, and fostered greater transparency into local operations. Through hard work and determination, Curtatone and his team were able to transform a city with a checkered past of corruption and controversy to a "Model City" hailed by the Boston Globe.