Bloomberg Cities: Stories from the Field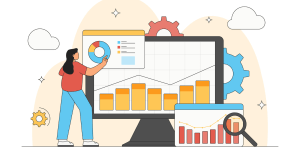 In a world with more data than ever, 'data as a service' is an emerging method of curating and analyzing multiple data streams to help city leaders and their partners solve problems. In our latest explainer, Bloomberg Cities looks at what data as a service is all about, and how city leaders are putting it to work.
Focus: Resident Engagement
Building trustworthy local government
Survey after survey shows a troubling plunge in trust in government. And while faith in local government ranks higher than other levels of government, local leaders know they have a lot of work to do here. Terrance DeShaun Smith, Public Innovation Fellow at the Bloomberg Center for Public Innovation, says they won't get far unless they change their thinking. We asked him why.