Bloomberg Cities: Stories from the Field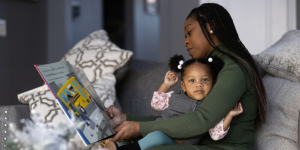 Ten years after Providence, R.I., won the first Bloomberg Philanthropies Mayors Challenge with a new approach at early-childhood learning, here's how the community of Birmingham, Ala., is building on Providence's pioneering work and placing a big bet on its own groundbreaking enterprise, Birmingham Talks.
A geologist transitions to leading city innovation
Annie Drewry likes to say that, as valuable assets go, data is the new oil. A geologist by training, she would know. Now in a new role with the city of Tulsa, she aims to help the city make the most of what she sees as one of its most valuable assets.