New Orleans learns trust must be earned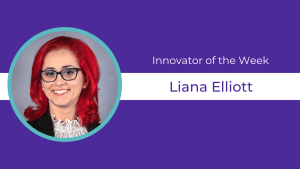 August 4, 2021
Name: Liana Elliott
Title: Deputy Chief of Staff
City: New Orleans
When Liana Elliott and a team of colleagues in New Orleans city government began a project to try to find solutions for the Crescent City's mounting stormwater crisis, they didn't know they would end up confronting an even more existential issue: trust in government itself.
New Orleans has been battered in recent years by a series of extreme weather events that has exacerbated existing issues with the city's aging drainage infrastructure. The city's initial response was to propose a property tax for infrastructure maintenance, but voters soundly defeated that idea in 2019.
Coming out of New Orleans' participation in an innovation training offered through the Bloomberg Harvard City Leadership Initiative, Mayor LaToya Cantrell asked her team to dig deeper into the reasons why. A series of stakeholder interviews, which were held in homes and businesses across the city, uncovered an even deeper problem, Elliott says.
"It became apparent we had a much more fundamental issue with trust," she says. "In these conversations, people would say to us, 'Why don't you do your part and turn on the pumps and clean out the drains?' We would say, we did that. And they would say, 'But we don't believe you.'"
That led the team to prototype what they began calling "Project Why," an effort to build trust with residents around stormwater and other city priorities. That work paused when the pandemic hit, but Elliott said she saw the same patterns during the city's COVID response, with the reluctance of many residents to believe that the government was telling the truth about basic scientific facts.
Project Why is now morphing into an even larger effort to build trust between government and those it serves in a city where a history of corruption, income inequality and structural racism poses steep challenges. That work culminated in New Orleans' submission to this year's Bloomberg Philanthropies Mayors Challenge, which calls for city employees to focus on "moments that matter" for residents in their interactions with local government—rather than singularly focusing on the outcomes that have traditionally been management's focus." New Orleans has been named one of the 50 Champion Cities in the competition.
"People have very valid reasons to not trust the government in New Orleans," Elliott says. "Some go back hundreds of years and some are present today. When we ignore those narratives and the trauma the community has been through, we're not pursuing trauma-informed public policy that we can then implement and measure in trust."
Elliott said a particular focus for the team has been communicating with the most marginalized populations in the city. Adult literacy continues to be a major barrier for many New Orleans residents. So when Elliott and her colleagues ran some of the city website pages they were prototyping through a readability score and found most were at a 14th-grade reading level, they knew they had to simplify the language. "From the perspective of the resident," she said of the original materials, "that sends the message that this information is not for you."
Pro Tip: "Listen. Listen meaningfully and empathetically and look system-wide for both problems and solutions."