Mobile, Ala., uses Instagram to shine a light on blight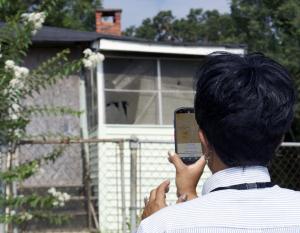 March 24, 2017
Instagram, with its cropping and filter tools, is custom-made for putting your best face forward. But in Mobile, Ala., city employees used the app for quite the opposite reason: to shine a light — and get a handle — on blight.
Mobile, as a result, became the first U.S. city to digitally catalogue and map blight and, in the process, learned that a full 2% of the city falls under that category. Further, 25% (13,188) of all homes in the city are within 150 feet of blight, with an estimated loss of property value at $6,300 per home — or $83 million citywide.
Four years ago, Mobile Mayor Sandy Stimpson set out to make his city "the safest, most business- and family-friendly city in America by 2020." But he soon learned that blight stood in the way. "Every single Mobilian deserves a neighborhood they feel safe in and proud to be a part of," Mayor Stimpson said last year, as he called for new procedures to resolve blight.
Initially, the city had no idea how many blighted properties were within its borders. The traditional tracking process— code enforcement officers responding to citizen complaints — wasn't only slow and reactive, it didn't give a real sense of the whole problem. That's why, after winning a three-year grant in 2014 that funded a Bloomberg Philanthropies innovation team, the city set out to find a new approach.
Their first objective: Figure out how to solve the problem with few resources. "How would we assess the city?" asked Jeff Carter, director of Mobile's i-team. "How can we find out how many properties are blighted without any money? Let's Instagram it." Armed with nothing more than smart phones and the app, city employees took to the streets to photograph blighted properties.
In only eight days, 10 employees covered the entire city, photographing 926 properties. Then, using the app's geo-coding technology, plotted the parts of Mobile that were most affected.
At first, city employees thought the idea was hokey. "But by the fourth or fifth day, there was a lot of excitement," Carter said.
The i-team eventually partnered with the Mobile's Geographic Information Services (GIS) department to configure another app (Collector for ArcGIS) with Instagram-inspired features that collected data Instagram doesn't — exact addresses and the nature of the blight, for example. A week later, officers again fanned out across town, capturing information on the original 900-plus properties and expanding their list to a total of 1,256 blighted properties.
Mobile used the data to create a Blight Index, and city employees can now view a profile for each blighted property, with clear paths for resolving the problem.
So what's next for Mobile? Just 15% of blighted properties are set for demolition — compared to 50% in Detroit, for example. The rest just need fixing. Partnering with Habitat for Humanity, Mobile is working with volunteers to repair and paint homes mapped by the i-team. They got some help in February during Navy Week, when 100 sailors joined the effort. Moving forward, the city is working to improve abatement and is aiming for a 20% decrease in blight by the end of 2017.