i-Teams Expands to France!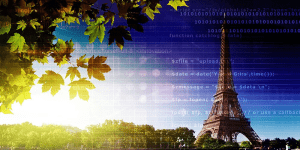 August 8, 2017
Bloomberg Philanthropies' Innovation Teams (i-teams) have helped city leaders from around the world drive new ideas, change local government culture, and tackle big problems ranging from neighborhood revitalization to reducing gun violence. To expand its impact Bloomberg Philanthropies announced last month that it will add 10 French teams to the network, including in Paris, Mulhouse, Dunkirk, and the Occitanie Region. The new i-teams, or "innovation labs" as they will be known in France, join 20 other i-teams around the globe. This expansion is made possible through a partnership with La Transfo, an initiative of La 27e Région, a French not-for-profit civic innovation organization that aims to make France's public sector more inventive, agile and suited to the needs of citizens.
We caught up with Sabine Romon, chief smart city officer in Paris, to ask about plans for that city's innovation lab.
How do you see La Transfo's existing work on innovation aligning with i-teams?
La Transfo and i-teams share the same objectives to be more innovative, build public policy in a more user-oriented way, and develop better services that improve the lives of people who live there. Since La Transfo and i-teams have developed specific methods to support this work based on their unique contexts, we have much that we can learn from each other. For example, the i-teams' experience with measuring impact, using data to develop new ideas, and monitoring the development of projects is very interesting to La Transfo participants. Likewise, La Transfo's experience in terms of supporting cultural change and empowerment may generate new ideas for i-team cities beyond France.
How do you think the city will benefit from joining the i-teams network?
In Paris, we are glad to be at the forefront of the public innovation movement and, through the Bloomberg Philanthropies partnership with La Transfo, glad to join a growing movement of public innovation labs around the world. We feel that it's very important for the innovation labs emerging in France to be able to connect globally and share their experiences with their peers, helping to build a community of innovators and support the movement to transform public administration. In addition, the i-team cities work on a great variety of topics, and being a part of i-teams will provide an amazing pool of experience and potential collaborations to help support our work locally.
Paris is already a global leader on using innovative thinking to benefit residents — do you have a favorite example of how innovation has benefited the city?
Paris places a great deal of importance on citizen participation. For example, Mayor Anne Hidalgo has chosen to give a key portion of the city's budget to Parisians through participatory budgeting, providing them with the opportunity to directly participate in decisions that concern their daily life. A modern and open method of governance, the participatory budget system is a declaration of confidence in the city's inhabitants. Since 2014, the participatory budget has enabled Parisians to decide on the use of 5 percent of the city's investment budget, which is nearly 500 million euros.