​
How virtual financial counseling is boosting people's bottom line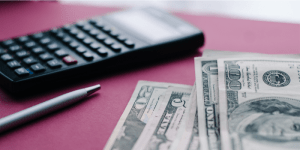 When the COVID-19 pandemic took hold in March, Kristen Ramser, a counselor with Pittsburgh's Financial Empowerment Center, did what most people who were able to telework did: She began working from home.
It was a big adjustment. The kind of one-on-one financial counseling Pittsburgh provides low- to moderate-income residents typically involves face-to-face interaction. Ramser's clients would normally bring in copies of bank and credit-card statements and sit down with her to establish goals around boosting savings or paying off debt. Suddenly, these meetings were taking place through video chats on WhatsApp.
The shift to virtual counseling went better than Ramser expected. The troubles her clients often faced in lining up childcare or transportation to get to in-person visits vanished. And more clients are now coming back for follow-up sessions. Ramser and her three fellow counselors are able to serve more clients overall — and despite the COVID-19 economic plunge, they're actually seeing clients make more progress toward meeting their financial goals.
"The virtual sessions actually helped," Ramser said. "Our no-show rate has dropped a lot. But also the communication has vastly improved. I feel more connected to a lot of my clients, even though I'm not seeing them on a regular basis in person."
Now, city-run services like Pittsburgh's are about to get a big boost. Last week, Bloomberg Philanthropies announced a $5.4 million contribution to the Cities for Financial Empowerment Fund (CFE Fund), a national nonprofit organization that partners with local governments to deliver professional one-on-one financial counseling as a free public service. The support will help as many as 18 existing financial empowerment centers across the U.S. to add new counselors and continue what has been a successful pivot to remote work.
In addition, cities that don't yet have full-fledged counseling programs are able to apply for grants to launch a "financial navigators" program. These are lighter-touch services that enable cities to help residents find answers to the many financial questions they have now: How to apply for unemployment benefits or food stamps, where to get small-business loans or relief from rent payments. Cities can apply for the grants here; an informational webinar on the program is scheduled for today, June 17, at 3 p.m. EDT.
This is "an unprecedented time of need," said Jonathan Mintz, Chief Executive Officer of the CFE Fund. "We have seen just how valuable financial empowerment services are for families as they try to reduce debt and build savings to build stronger financial futures."
In Pittsburgh, the Financial Empowerment Center's new clients reflect the economic pain the city is facing now, said Rebecca Johnson, who manages the operation. They're restaurant or service-industry workers who've lost their jobs or seen their hours cut; they're small business owners struggling to stay afloat; they're freelancers struggling with a dropoff in work.
"A quarter of our client population has come in during this time," said Johnson, noting that Pittsburgh's center launched early last year. "They're engaged, and our hope is they'll stick with us afterward." Remarkably, despite the economic crisis, Pittsburgh is seeing big jumps in specific outcomes like clients being able to save a certain amount of their income or pay down non-mortgage debt. Johnson attributes this to clients making good choices with their federal stimulus payments and spending less while most of the economy was shut down from March through May.
The city of Syracuse, N.Y., is seeing similar results at its Financial Empowerment Center. According to the manager, Jenna McClave, staff have nearly doubled their number of counseling sessions since going virtual in March. Outcome measures in Syracuse are up, too. "That just completely blows me away — these are folks that have increased their credit score, decreased their debt, increased their savings," McClave said. "Moving to virtual sessions has turned out to be a blessing in disguise."
Both Syracuse and Pittsburgh are expecting to hire an additional financial counselor soon with new support from the FEC Fund. When offices eventually reopen, both expect to adopt some kind of hybrid model, where counseling services will be offered both in-person and virtually. That will help overcome the biggest hitch with remote work: serving clients with visual or hearing disabilities, or those for whom language barriers make face-to-face contact work better.
"I love working from home, but in order to serve everybody, we're going to have to return to in-person sessions," Ramser said. "I have clients who are excited to see me, and I'm excited to see them."
Henry Horn-Pyatt, who oversees the Pittsburgh center from the Mayor's Office of Equity, said the last three months have demonstrated the strength and flexibility of the Financial Empowerment Center model. "One of the lessons we're learning here is that, hey, they can work really effectively from home and it didn't take long for them to figure it out," Horn-Pyatt said. "Our principal value is the fact that we have individual human beings who care about our clients and are able to provide tailored service, and that is going to continue to be the most important part."