​
How mayors can build a workforce that uses data to deliver results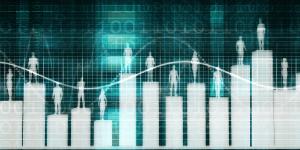 When President John F. Kennedy visited NASA before the lunar mission, he came across a janitor carrying a broom and asked him about his role. The janitor looked straight at the president and confidently responded, "I'm helping to put a man on the moon!"
That's a story that might inspire all mayors as they tackle racial inequities, homelessness, climate change, and so many other challenges that can feel like moonshots. Mayors can't get big results on any of these things on their own. Rather, they must set a bold vision that every person working at city hall—from senior managers to frontline staff—plays a role in achieving.
This was a critical point in a recent training we led for mayors and staff participating in the new Bloomberg Philanthropies City Data Alliance. The program's aim is to identify 100 cities across North, Central, and South America that are the most sophisticated, ambitious, and advanced at using data to solve public problems and to help them set a new standard for public-sector data practice. The goal of the training: to help mayors mobilize their entire workforce to use data to deliver better results for residents.
The challenges are huge. Hiring and retaining talent in government was difficult even before the pandemic; burnout, "quiet quitting," and labor shortages have only made it worse. In parallel, cities face urgent challenges with diversity, equity, and inclusion in their workforce, making sure city employees reflect the communities they serve. Meanwhile, skills gaps in the existing workforce are ever-changing, both in terms of specific data skills that facilitate analytics, optimization, and insights, but also the skills related to infusing a data-informed approach into the daily work of everyone from the front lines to senior leaders.
In the City Data Alliance, we are working with mayors and their teams on developing a Data Workforce Plan for their city. These plans have four components: First, an assessment of the workforce's current capacity to use data and link data to problem solving. Second, a strategy for building core data skills among staff at every level and across all domains. Third, a commitment to recruiting and retaining diverse data talent. And finally, efforts to build and sustain a data-driven culture. 
Tackling workforce challenges can feel overwhelming because there is a lot to do. However, there are many opportunities for innovation, testing, and change. And mayors have a big role in that: They have a singular ability to set a new tone and communicate expectations across the whole organization. In particular, there are three areas where they have leverage to experiment. 
Recruitment and hiring. Cities don't only need to hire a chief data officer (if they don't have one already) and more data analysts. They also need to bring in talent at all levels who are ready to inject a mindset of using data and evidence into their jobs. Signaling that starts with how city job postings are advertised and carries through to the ways candidates are assessed and hired. Mayors have a role in all those stages—and in communicating the ways that work with city government means using data and evidence to tackle big challenges. 
Recruitment is a big focus in Buenos Aires, where public-sector salaries are about half that of the private sector, and where women are underrepresented among technology workers. To recruit talent, city leaders play up the municipality's ability to achieve impact at scale while working for the city. They're also doubling down on recruiting women, particularly into leadership positions, in part by embracing the scheduling and commuting flexibility that comes with telework.
Onboarding. All too often, new hires in government quickly become socialized into old ways of doing things. Mayors can enable them to help build a new culture, one that reflects the mayor's vision and values. Routines are important, as Renca, Chile, Mayor Claudio Castro shared during the training. He meets regularly with new hires to ground them in his broader goals for the city. Another good idea: Set regular times to review performance data with staff, and stick to those times. Mayors also can create space for data thinkers to test new strategies, connect with one another, and create new approaches to solving persistent challenges.
[Read: Leading confidently with data: 3 steps for every city leader]
Retention. For mayors, sustaining and building this culture requires holding on to good people. That means creating growth and promotion opportunities, and also thinking about employees' job satisfaction and happiness at work. Recent research by The People Lab points to the importance of reducing burnout as a strategy to improve retention–sometimes it's as simple as building peer support opportunities where employees feel like they are valued and heard. 
At the same time, avoid pitting the "old guard" versus the "new guard" by elevating and celebrating the work of longtime employees who exemplify what you're going for. Invest in people and their skills, so they can contribute at higher levels. Many cities have started to establish training academies and professional development funds that help staff from a wide range of skill backgrounds become better data producers and users. Baltimore, for example, is piloting a training program whose first focus is helping frontline workers with data literacy basics.
Investing in workforce in these ways isn't good only for employees. It's also good for the leaders, as President Kennedy understood so well. Mayors can't achieve the enduring legacies they want to leave behind for their cities without lifting up the people who do the work every day for residents. 
Beth Blauer is Associate Vice Provost for Public Sector Innovation at Johns Hopkins University and Elizabeth Linos is the Emma Bloomberg Associate Professor for Public Policy and Management at the Harvard Kennedy School of Government and Faculty Director of the People Lab, housed at the Bloomberg Center for Cities at Harvard University.