​
Engaging residents starts with making them feel comfortable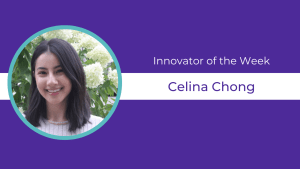 Title: Service Design Researcher
City: Toronto
Celina Chong studied communications in college and grad school, and held several communications roles working for the provincial government of Ontario. That's turned out to be a really good background for doing city innovation work.
As a service design researcher for the city of Toronto's innovation team, Chong often uses her interview skills to understand the perspectives of residents, city staff, and subject-matter experts. In the problem-solving approach the i-team uses, known as human-centered design, those interviews feed insights, idea generation, and prototyping as the team co-creates policies and programs alongside residents. 
For example, as part of a project to re-think the way residents access Toronto's subsidized and affordable housing options, Chong and her colleagues interviewed more than 100 people, including dozens of residents. She used outreach at food banks, on social media, and in partnership with community groups like Friends of Chinatown to reach a diverse sample of residents who reflect the demographics of those seeking housing supports. 
The most critical part of interviewing residents, Chong finds, is making sure they feel comfortable. "A lot of the time, equity-deserving groups, as well as low-income folks, don't have a lot of trust in government," she says. "Going into these conversations, it's really about building trust." One way Chong does that is by meeting people not in City Hall, which some find intimidating, but rather, in a coffee shop, library, or park. "I like to ask: Is there anything you need?" Chong says. "The other day, a woman said what she would really like is a Coca-Cola. I'm like: 'Done!'"
Coming out of the pandemic, the ways Chong does this research is in flux. For a while, almost all of it was done virtually; now, about half of the interviews happen in-person. The result, Chong thinks, is a net-plus for resident engagement. People who prefer to talk in person—which Chong says includes many of the elderly residents she interviews—get to have the face time they're craving. People who are juggling work or other commitments often prefer to squeeze meetings in over Zoom.
"Our team really values in-person—you can relate to people more and you can interrupt people, which our team believes is a big portion of innovation, as well," Chong says. "So we're working on doing a hybrid of both—offering virtual where it makes sense, while doing in-person where there's value."
Pro tip: "In resident engagement, it's not just the verbal or written communication that matters. Pay attention to body language, and whether they are comfortable opening up."