​
Bloomberg Philanthropies welcomes 20 new mayors to the City Data Alliance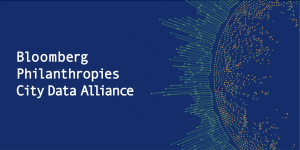 Bloomberg Philanthropies today announced that 20 mayors from North and South America will join the Bloomberg Philanthropies City Data Alliance. As part of the Alliance, the mayors will receive executive education and coaching on how to leverage data to strengthen city government operations, innovate public services, and produce better outcomes for residents including improving access to health care, reimagining waste management systems, expanding affordable housing, or combatting homelessness.
Read more about the new cohort here.