7 strategies for reducing the number of evictions in your community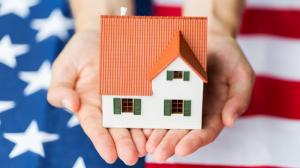 February 26, 2020
A side effect of the affordable housing crisis gripping many U.S. cities is an epidemic of evictions among renters whose incomes aren't keeping pace with rising costs.
The numbers are staggering: In 2016 alone, some 2.3 million evictions were filed in U.S. courts, according to researchers at Princeton University. And while not all of those cases resulted in families losing their homes, that figure doesn't include countless situations where landlords used more informal means to force tenants out.
Evictions are bad news for everybody involved. For tenants, having an eviction on one's record can make it harder to find another home and can be a last step on the path to homelessness. Research shows that women and minorities are disproportionately impacted by the eviction epidemic. Meanwhile, for landlords, evictions are a legal headache and can lead to lost rental income while the apartment turns over.
Now, a growing number of cities, including several partnered with Bloomberg Philanthropies, are trying new approaches to reduce the number of evictions in their communities. They're bringing to bear tools of innovation — like data, design, and experimentation — and measuring the results so they can do more of what works. Here are seven strategies these cities are working on.
One path that leads to evictions is when rental properties fall into such deep disrepair that they're no longer safe to live in.
Syracuse, N.Y., is trying a number of approaches to this problem. One aims to speed up enforcement of code violations. Previously, when the city's housing inspectors cited a landlord for, say, mold or infestation, it fell to an overburdened law department to take action. Last year, Syracuse set up a new bureau specifically to handle fines and follow-up.
The city's Code Enforcement Division also is taking a more proactive approach to identifying problem properties. Typically, housing inspectors have only responded to complaints as they came in. Now, in addition to that, they're actively looking at the exterior of properties for signs of health and safety violations. They're also using software to analyze property data on tax delinquency, occupancy, water meter status, and code violation history to identify high-risk properties. And to make sure fixes get made, they're calling landlords regularly to remind them to take action.
The approach is working. In a six-week trial designed in partnership with the Syracuse i-team, inspectors who used the more proactive approach identified 45 percent more health and safety violations than inspectors who used traditional methods. What's more, landlords were significantly more likely to fix those violations under the more proactive approach. Syracuse will expand the effort with a new $965,000 grant from New York State to hire neighborhood ambassadors to better connect residents with code enforcement in order to fix problem properties.
[Interested in bringing a proactive inspections approach to your city? Sign up for What Works Cities' latest solutions sprint, led by the Syracuse innovation team and ChangeLab Solutions.]
Syracuse is also pioneering a proactive approach in working with tenants. A couple of years ago, Susan McMahon, who runs homelessness programs for Syracuse, found herself with extra federal dollars to spend. She approached the city's housing authority with what felt like a simple, yet radical, idea.
The housing authority was spending thousands of dollars a year to evict residents from public housing — usually for nonpayment of rent. McMahon's idea: Help residents before they fall behind on rent.
With the extra money, McMahon hired a case manager; the authority hired another with its own funds. The case managers intervened as soon as a tenant fell five days behind on rent, referring clients to financial counseling, mental health providers, conflict resolution, or whatever help they might need. Some were eligible to have their rent lowered.
The results were astounding. In 2017, the year before the pilot, the housing authority filed 834 eviction petitions. In 2018, that dropped to 203. The number of families actually kicked out of their apartments dropped from 60 to 27. Even with the cost of the case worker included, the housing authority netted $116,000 in savings, thanks to reduced turnover and less legal paperwork. A similar initiative McMahon piloted in a private apartment building also showed strong results. In both pilots, management has decided to keep a case manager on staff.
Now, McMahon is focused on growing the model. She's putting a case manager in another apartment complex this year and hopes that more landlords will see that preventing eviction before it happens pencils out in their favor. "It's a better way to do business," she said. "The key is early intervention — once a tenant is two months behind on rent, it becomes harder to help."
Detailed local data on evictions can be difficult to assemble. Court records are spotty in some states, sealed in others, and don't reflect the informal tensions that play out between landlords and tenants outside the legal system. But if they're to find solutions, local leaders need to first know the dimensions of the problem.
[Read: 9 Ways cities can use data for results]
A great place to start is Princeton University's Eviction Lab, where researchers have analyzed more than 80 million court records from across the U.S. to map trends in evictions from 2000 to 2016. They also have a ranking of cities with the highest eviction rates and local-level data that are free to download. The researchers acknowledge that there are gaps in the data, however — so city leaders doing work on evictions will want to dive in deeper to understand the situation in their own backyards.
That's what the Minneapolis innovation team did in 2016 when it led a comprehensive local study on evictions. In partnership with a number of local agencies and nonprofits, they combed through hundreds of handwritten court files and overlaid the information with other city datasets. This led to important findings, such as the fact that nearly all eviction cases in Minneapolis are filed on the basis of nonpayment of rent, and that the average amount owed is about $2,000.
Increasingly, cities are able to tap into research firepower at local universities to understand the extent of the problem locally. That's true in Syracuse, where Syracuse University researchers are digging into the factors driving evictions; Newark, N.J., where current approaches are informed by work at Rutgers University; and Richmond, Va., which can draw on the work of the new "RVA Eviction Lab" at Virginia Commonwealth University.
Often the reasons tenants miss a rent check or two are unexpected and temporary: They lost a job, had a medical issue, or needed to make an expensive car repair. Rather than see residents get booted from their homes over emergency situations, some cities are finding ways to help them get by.
For example, Cincinnati last year launched a $400,000 fund to help tenants in crisis; residents with low incomes can qualify for up to $2,000 in assistance. Likewise, Richmond — stung by the revelation that the city has the nation's second highest eviction rate — recently launched a $485,000 program to help renters in crisis. Beneficiaries must pay 25 percent of their balance up front, and another 25 percent over 90 days. The program will pay the other 50 percent. In its first three months, the program helped 76 residents avoid eviction.
Heather Mullins Crislip, who manages the program, told Richmond magazine that the emergency aid won't solve Richmond's eviction crisis but still has an important role to play. It's "a pretty quick intervention," she said, "and the point is to save some families from the spiral of poverty that can happen as a result of an eviction."
While many cities have tenant protections in place, renters often don't know their rights. That was true in Los Angeles. City research found that half of all households live in rent-controlled units, where the grounds for eviction are limited, but that 48 percent of the lowest-income renters didn't know their rights.
To change this, the city's innovation team in 2016 partnered with the local housing department on an awareness campaign. They ran ads on billboards, buses, and subway stations citywide. They knocked on 3,000 doors in neighborhoods where displacement risks were the greatest. And they launched a website with detailed information, as well as guides for both tenants and landlords, in English and Spanish.
This "Home for Renters" campaign helped tens of thousands of residents to better understand their rights and responsibilities under city law. When L.A. leaders repeated the campaign in 2018, they added a twist. They set up a phone number that residents can send a text message to in order to quickly find out if their unit is subject to rent and eviction controls. More than 2,500 people have used the service.
In a hot rental market like the one in Austin, Texas, it's not uncommon for speculators to buy rental properties in order to flip them. During the wait to cash in, some will neglect mold, leaks, and other property maintenance — and frustrated tenants may feel they have no choice but to leave. This is where local legal-aid group BASTA steps in — to help tenants build a case to force landlords to make repairs.
A big struggle is evidence collection. Many tenants lose copies of letters they've sent and received, or other evidence of complaints. "A lot of times, these disputes are 'he said, she said'," contends BASTA's Shoshana Krieger. "And when the 'he' is the landlord, it carries more weight than the tenant's voice."
Now, BASTA is creating an app for tenants to store evidence. They'll be able to snap and keep pictures or videos of a water leak or shaky railing, scan relevant letters, notices, checks or money orders, and store audio recordings. Evidence collected through the tool can help tenants pressure landlords to make repairs, prove that an eviction action constitutes retaliation, or document that rent payments have in fact been made.
All of that helps tenants if a case goes to court — and hopefully avoids the need to go to court to begin with. "When the landlord sees that a tenant has all this information, it totally shifts the power balance," Krieger said. She added that the tool will also give her group better data on where problems are happening, which will inform their organizing and advocacy efforts.
The app is one of five projects to receive small grants through an "action accelerator" program hosted by the Austin innovation team. (BASTA's grant was worth $10,000.) The i-team is working on various solutions related to preventing displacement of low-income residents; they estimate that the app could impact thousands of people. "It's a small innovation," said Alba Sereno of the Austin i-team, "but can really amplify the number of people who can be reached."
One of the biggest reasons landlords have the upper hand when eviction cases make it to court is legal representation. Roughly nine in ten landlords go to court with a lawyer; about the same ratio of tenants go without one.
There's a growing movement among cities to change this. In 2017, New York City passed the first "right to counsel" law, guaranteeing a lawyer to low-income tenants facing an eviction proceeding. Cleveland, Newark, Philadelphia, and San Francisco followed with similar laws of their own.
Newark, which is tackling evictions through the What Works Cities Economic Mobility Initiative, set up an Office of Tenant Legal Services to match eligible tenants with lawyers. In its first four months, the new office took on 140 cases, yielding results that have helped more than 350 residents avoid homelessness. New York City's effort also appears to be working, as is San Francisco's.
Right-to-counsel advocates say these approaches will save cities money over time by reducing strains on homeless shelters, foster care, and other services. "There's an upfront cost" in terms of attorney fees, said John Pollock of the National Coalition for a Civil Right to Counsel. "But the returns come back almost immediately."