Insights from the 2018 Mayors Challenge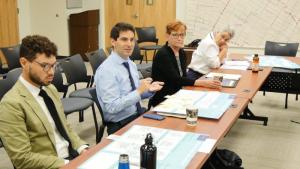 The Mayors Challenge has been an integral part of Bloomberg Philanthropies' strategy to help city leaders generate innovative solutions since 2013. After successful runs in the U.S. (2013), Europe (2014), and Latin America and the Caribbean (2016), we brought the Mayors Challenge back to the United States in 2018 and offered and unprecedented training opportunity to the cities that entered the Challenge. 
Over a two-month period, the Mayors Challenge team conducted full-day "Idea Accelerator" workshops in 308 city halls to nearly 4,000 city employees. Our primary goal for offering over 2,000 hours of skill-building workshops was to empower city leaders to tackle their toughest challenges. But as it turns out, we learned quite a bit ourselves by engaging at the grassroots with the men and women working on the front lines.