Failing forward in local government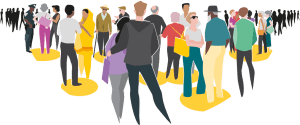 Failure is at the root of any successful innovation project, but local governments' ability to identify, learn from, and do something about failures are limited by budgeting and longstanding cultures of risk aversion. We know that cities will need to innovate if they are to meet the great challenges of our time -- this project aims to help them actually translate innovation to impact. 
The Centre for Public Impact and the Aspen Institute Center for Urban Innovation are working together to understand how local governments can fail forward and are supporting cities as they catalyze cultures of innovation.