Bloomberg Cities: Stories from the Field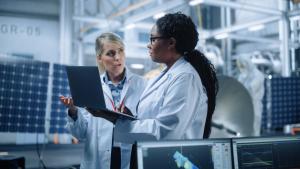 City leaders from across the U.S. joined a session of the Local Infrastructure Hub Tuesday to mark the one-year anniversary of the $1.2 trillion Bipartisan Infrastructure Law and to learn about funding opportunities in the law to strengthen and prepare their workforces for the future. 
A librarian doubles down on resident engagement
As a librarian, Chantale Bellemare is used to asking people what they need. And her participation in the Bloomberg Philanthropies Innovation Training program has only added new dimensions to her approach engaging residents.