​
Using data to speed up procurement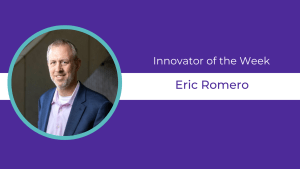 Title: Director of Information Services
City: Baton Rouge, La.
When Eric Romero started working for the city of Baton Rouge in 1995, he was a COBOL programmer responsible for mainframe computers in City Hall's basement. Twenty-eight years later, he likes to say that he's still stuck in the basement—but now, he's running the Information Services shop, which has become a force for data-driven decision making.
A good example of that effort is procurement reform. As in many cities, Baton Rouge staffers who purchase professional services have complained about long wait times to pay vendors. Romero dug into the data and found that payments actually go through quickly, but other parts of the procurement process get bogged down. Romero's analysis paved the way to several data-informed tweaks in the process for reviewing requisitions and contracts. Subsequently, the time required to process professional services contracts has dropped from 51 days to 20.
Through his participation in the Bloomberg Philanthropies City Data Alliance, Romero also has been helping the city address blighted properties. He's collaborating with three departments to get the clearest possible picture of where resources are most needed, and using that data to engage outside partners in the effort. 
"We don't have the budget to keep up with all the blight that exists," Romero says. "But there are a lot of nonprofits and community organizations doing things like litter cleanups and helping people maintain their properties. We're finding those organizations, showing them our data, and saying, 'This is what the city can do—what can you do?' It's more of a collaborative approach to addressing blight."
Pro tip: "Creating change is a marathon, not a sprint. You'll have your bumps but you'll also have successes."