​
Speeding the flow of data to decision makers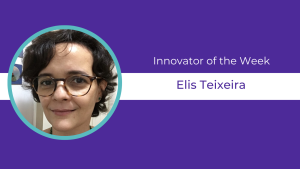 Title: Director, Observatory of Fortaleza
City: Fortaleza, Brazil
Elis Teixeira leads a city agency in Fortaleza tasked with assembling the intelligence local leaders need to make better decisions. A big problem, she says, is that too much of that data comes in monthly, every six months, or once a year—too infrequently for managers to make nimble adjustments. 
So as Teixeira heads up Fortaleza's participation in the Bloomberg Philanthropies City Data Alliance, her major focus is on speeding up the flow of data. She wants to see information on public health, education, and other local services look more like the real-time data traffic managers already see through street cameras and apps like Waze.
"We have in-the-moment data about traffic, but we don't have that for social problems," she says. "That's why we are trying to integrate data from different secretaries and departments to understand more precisely the problems of the city and have evidence to justify decisions."
It's no easy task. Fortaleza is a big city of 2.6 million, and the municipality runs a sprawling network of services that includes schools, hospitals, and health clinics. Teixeira and her team started by mapping all the data and systems in use across the administration. They met with more than 200 people who work with data, and sent questionnaires to agencies to generate a picture of what information the city is collecting. 
Now, they're working on assembling that data into real-time dashboards, starting with solid waste. Teixeira hopes city leaders will get the information they need to improve trash collection services, spot cost savings and efficiencies, and lift the city's recycling rate.
Pro tip: "We don't just need data in government but also people with the skills to analyze and interpret the data and give advice to people at a high level."