Coronavirus initiative gives U.S. mayors a boost on the frontlines of an emerging crisis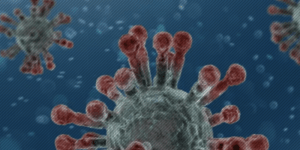 June 9, 2020
The mayors of all U.S. cities are invited to join a new initiative to help local leaders combat the coronavirus, Michael R. Bloomberg announced Tuesday.
The COVID-19 Local Response Initiative will connect mayors with rapid technical assistance and coaching from leading experts on public health and public-sector management. The support will link mayors together in an online network, so that local leaders can learn fast and act quickly to prevent infections and save lives.
The new initiative is a partnership between Bloomberg Philanthropies, the Johns Hopkins Bloomberg School of Public Health, and the Bloomberg Harvard City Leadership Initiative. It brings together leading minds on science, policy, crisis communications, and public education to provide local leaders with clear guidance that will be continuously updated as conditions change.
Mayors from U.S. cities of any size are eligible to apply for the program. Those interested should send an email to coronavirusresponse [at] bloomberg.org.
"Right now, goal number one for every local office is protecting people from the coronavirus," Bloomberg said in a speech to the National League of Cities in Washington, D.C. "There are going to be many difficult decisions to make. And acting fast right now, we may be able to prevent or delay thousands or tens of thousands of infections in the coming weeks."
Bloomberg stressed that the new initiative aims to supplement, and not replace information flows from federal agencies like the Centers for Disease Control and Prevention and the National Institutes of Health. The idea, he said, is to help local leaders take the latest available information and make informed choices on questions like how to handle quarantines or whether to allow large public gatherings to occur.
In addition to the health impacts from the coronavirus, Bloomberg stressed that local leaders should also anticipate economic and social costs in their communities. The stock market's recent slide and a quickly souring economic outlook, he said, may soon arrive in city halls in the form of struggling local businesses and rising social services caseloads.
"This is first and foremost a health crisis," Bloomberg said, "but it is also an economic crisis. And both can have devastating effects on families and communities."
The program will leverage the Bloomberg Harvard City Leadership Initiative's existing resources for running virtual training sessions with mayors and local leaders around the world. In addition to hearing from experts, mayors who participate in the new program will learn first hand from their colleagues in other cities. For example, Seattle Mayor Jenny Durkan will share what her city has already learned from its response to the coronavirus.
"Seattle and state and local governments across the country are on the front lines on this quickly evolving public health emergency," Durkan said in a statement. "At an unprecedented time, Mike Bloomberg is stepping forward with concrete and practical ways for us to learn from the best civic and health experts, share information in real time, and zero in on what works to protect our residents and businesses."
While Bloomberg stressed the urgency of the moment in his remarks to the National League of Cities, he expressed confidence in the ability of local leaders to "share information, develop solutions, rise to the challenge, and get things done."
"We will get through this, as we always do," he said. "But it will take a lot of work and a lot of honest and open communication. And a clear focus on data and results. That's what local leaders do best. America needs them now more than ever."