Federal Assistance e311 Events

This page is dedicated to events and webinars hosted by the Federal Assistance e311 program. This program is a collaboration between Bloomberg Philanthropies and the U.S. Conference of Mayors which aims to help cities identify, obtain, and retain federal funding for COVID recovery and response efforts and infrastructure investments.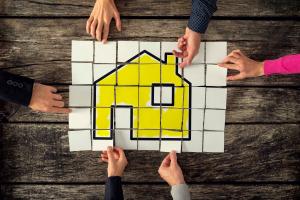 Recent Workshop
On Thursday, September 29, the Federal Assistance e311 Program, a partnership between Bloomberg Philanthropies and the United States Conference of Mayors, hosted a webinar on Navigating Federal Grants: Building Community Capacity. Our expert partners at Hagerty and Witt O'Brien's provided an overview of grants management models for building internal capacity, and shared strategies and opportunities for building community capacity to deliver powerful outcomes.
ARPA Project & Expenditure Reporting

Cities continue to tackle questions about the parameters of Project and Expenditure (P&E) Reports required by the Treasury. To inform upcoming P&E reporting cycles, experts from Witt O'Brien's shared lessons from P&E reporting to date and help position cities for successful reporting moving forward. 
Preventing Fraud, Waste and Abuse

As cities take measures to prevent fraud, waste, and abuse of federal funds, our expert partners at Probity New York and EY shared innovative strategies and best practices, including Integrity Monitorship Programs, which leverage third-party experts to help cities oversee projects that rely on federal funds.
Navigating Federal Grants: Building Capacity, Writing Skills, & Strategies for Municipalities

With myriad competitive grant opportunities from federal, state, and private sources, cities are working hard to establish the capacity, knowledge, and systems to successfully apply and secure funding. Our expert partners at Hagerty Consulting and Witt O'Brien's discussed how cities can build internal capacity to support grant writing and management, and share strategies for cities to become grant ready.
Strategies to Boost Municipal Workforce Capacity.
Resilience and Mitigation Planning for Municipalities.

Access the Presentation | Access an Overview of Mitigation and Resilience Federal Funding Opportunities | Access the Recording
Strategies for Selecting Community Partners to Receive ARP Funds.
Compliance and reporting requirements for recipients of federal funds, particularly State and Local Fiscal Recovery Funds.

The workshop featured several Inspectors General from federal agencies discussing common pitfalls and good practices for audit submissions and preventing fraud, waste and abuse. Panelists included representatives from the Departments of Justice, Homeland Security, and Treasury.
Leveraging Multiple Federal Funding Sources for COVID Response and Recovery: When/what funds to use.

This workshop featured panels on funding available for two key topics: (1) health and well-being in schools and (2) water infrastructure projects and water affordability programs. Panelists included representation from the Department of Education, FEMA, CDC, EPA, Treasury, USDA, and ACF HHS.
Emergency Rental Assistance Program Workshop

During a recent workshop event, our experts discussed best practices for efficiently delivering rental assistance to residents in accordance with the Treasury Department's guidance. Participants learned innovative approaches to rental assistance from city leaders in Philadelphia, Newark, and Minneapolis.
Strengthening partnerships with nongovernmental stakeholders for effective and efficient disbursement of federal funds

Access Presentation #1 | Access Presentation #2 | Access the Recording