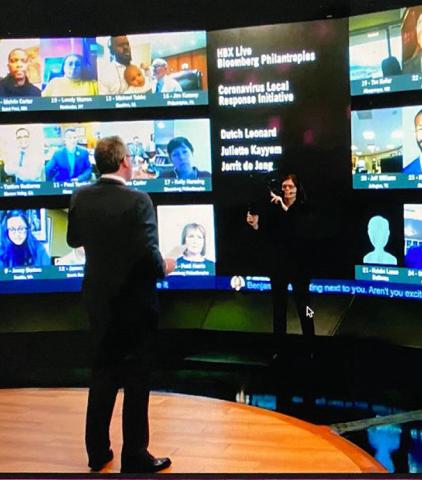 Can't-miss COVID webcast for city leaders
Since March, hundreds of mayors and municipal leaders from across the United States and around the world have been meeting with experts from Harvard and Johns Hopkins universities for guidance as they manage their cities' responses to the global COVID-19 pandemic. Mayors who would like more information about joining these monthly webcasts—or getting more information on the COVID-19 Local Response Initiative should email coronavirusresponse [at] bloomberg.org. 
City leaders can also find key takeaways from the first 11 of these virtual sessions in the COVID-19 Crisis Leadership Essentials for Mayors, which were compiled by the Bloomberg Harvard Leadership Initiative.