Mayors are worried about the racial wealth gap and want to help Black and Latino residents build businesses and increase homeownership. A new resource launched by Bloomberg Philanthropies as part of its Greenwood Initiative gives them free and easy access to the data they need to design solutions. We spoke with Harsha Mallajosyula, Director of Data for the Black Wealth Data Center, about how local leaders can put this new tool to work.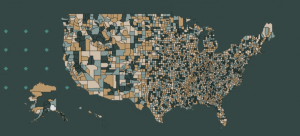 Resources for City Innovators
Procurement is reforming how cities work
Long chalked up as little more than a procedural hurdle, procurement is taking a new place of prominence in city halls. Local leaders are recognizing its power to help address the disparities uncovered during the COVID-19 pandemic, and a growing number of them—including in Boulder, Colo., Lansing, Mich., Long Beach, Calif., and Phoenix—are finding that even small changes can make a big difference.