Here's how 136 cities are paving the path to the future with autonomous vehicle technology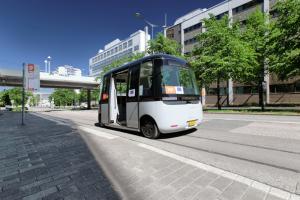 Six years ago, the Bloomberg Aspen Initiative on Cities and Autonomous Vehicles set out to assist 10 innovative global cities in their efforts to pilot initiatives for autonomous vehicles. This resource was developed in order to support these efforts.
The Atlas catalogues 136 cities which are preparing to pilot or are currently piloting autonomous vehicles. Examples range from initiatives such as the University of Michigan's MCity – a 32-acre proving ground developed for connected vehicles; and Tsukuba, Japan – where the world saw the first successful test of autonomous vehicle technology. 
These cities represent the vanguard of urban governments and are developing trailblazing methods to help solve urban challenges and improve the lives of their residents.