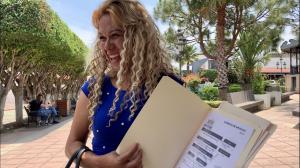 Guadalajara made business licensing more efficient and transparent.
THIS PROJECT CAN HELP YOU ADDRESS:
• Confusing and time-consuming processes required to obtain permits
• Opaque processes that allow for corruption and favoritism to influence decisions
• Disorganized and haphazard city growth
THE PROBLEM
The requirements to obtain construction and business licenses in Guadalajara included long, complex and extensive bureaucratic procedures. This complexity and the lack of transparency allow for corruption and favoritism to influence decisions, which, in turn, leads to urban sprawl.
THE SOLUTION
Visor Urbano is an online platform for construction and business licenses that publicly maps out business names, development plans, licenses and payments. Besides increasing transparency and speeding up processing times, Visor Urbano serves as a back-up mechanism to audit and promote urban development in line with current metropolitan plans. The platform is open to the public so that citizens may assess the development plans and land use decisions made.
THE IMPACT
74% fewer bribery requests
84% average reduction of time needed to process licenses
100% of the licences issued online
500,000 properties digitized and 240,000 construction or business licenses georeferenced
DOZENS OF CITIES ARE PUTTING THESE IDEAS INTO ACTION
Discover the Stories Behind the Project
Learn more about other Mayors Challenge-winning programs.